Podcast: Play in new window | Download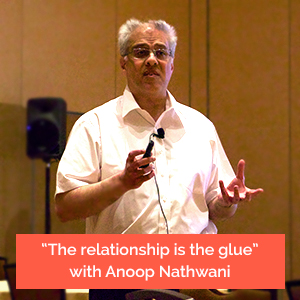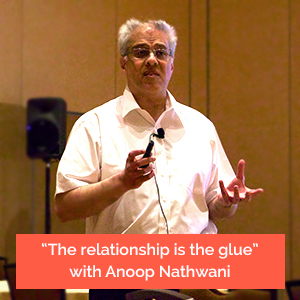 This weeks episode is a little bit different. Firstly because my guest in this episode is a returning guest: Anoop Nathwani. Secondly this episode is a bit different as with Anoop returning we take a different approach towards the podcast. This episode is not an interview, it is a free forward conversation about relationships and alliances.
In our conversation we touch upon the 3 important elements in alliances:
We discuss the relationships and the role of alliance managers in it.
We talk about the role and expectations of executives in alliance relationships.
We discuss the importance of communication.
We also discuss the importance of measuring the relationship and measuring trust. Anoop shares an example why using capital letters in an email is not the way to properly communicate when you disagree with your partner.
One of the key things in a relationship is a phone call or a face to face conversation, which, depending on location, is always the best thing to do. Anoop explains how email never expresses the sentiment in what you are trying to say.
How about you? How does your organization handle alliance relationships? Does our conversation resonate with you or do you feel we are way off? I am looking forward to read your feedback in the comments below!
Clicktotweet: The relationship is the glue and the people that manage the relationship are the secret sauce – Anoop Nathwani
---
Books mentioned in this episode:
Connect with Anoop Nathwani:
LinkedIn: http://uk.linkedin.com/in/anoopnathwani
Website: http://consortioconsulting.com/
Subscribe to the Collaborative Business Podcast
Subscribe via iTunes
Subscribe via RSS
---
Previously on The Collaborative Business Podcast:
Click here for a full list of previous episodes
.