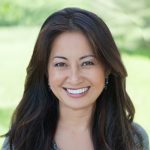 Peter is the coach and mentor you want by your side during those "headwind" situations, when progress seems difficult, as well as "tailwind" situations when the wind is at your back and there's a need to sustain focus during fast paced growth. He has a great instinct for bridging connections and a talent for delivering strategic solutions for optimal business impact
Janice Babia-Ramos - Global Marketing Director - Johnson and Johnson
Everyone needs a coach!
According to Marshall Goldsmith, one of the world's top executive coaches, everyone needs a coach.
"Everyone needs a coach. But, not everyone wants a coach or wants others to know that they need a coach."
Marshall sees three indisputable reasons why everyone needs a coach:
We get better.
We get better faster.
Eventually we become our own coach.
Coaching with me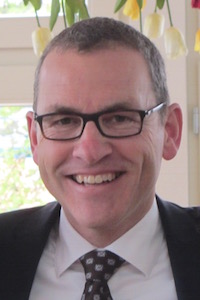 In a coaching engagement, I will be your sparring partner, your sounding board, and accountability partner. You can bounce off your ideas and your challenges to me. We will work closely together, and I will provide input and ask questions. I will keep you laser focussed towards your goals and your success! We will call regularly and in between our regular calls, I will be available whenever you need me: you will have unlimited email and phone support!
You'll benefit from my experience; I bring a broad background to our coaching engagements, with sometimes quite unexpected viewpoints to your questions. Next to that, I will ask questions, challenging questions, to better understand your situation and to inspire you to move forward.
Coaching will have its focus on your challenges, which can be in alliances, your leadership development, or developing your team, to name a few examples. In previous engagements, I have amongst others coached leaders in their career, in setting up the alliance competencies, in turning stuck alliances around and in joint venture board alignments. These are just a few examples of different challenges where coaching can help to find solutions and get better, faster. Coaching can cover many topics and will always be tailored to your personal needs!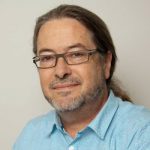 Peter has a down to earth (personal) coaching style, with an ability to listen and jointly seek out what really works combined with a subtitle persistence to make sure I acted on my commitments. He was also there to help during minor crises, He is now at the top of my list of true change artists now. No hype, just honest help.
Grant Nelson - Cloud Marketing Manager, Europe, IBM
How it works
We will always start with a complimentary introduction session where we will explore if we are a fit.
We will identify where you need to focus your development and where you need support.

As part of the identification step, I will, in close cooperation with you, interview some of your stakeholders. They will help to provide a 360-degree view of your challenges. Involving them early on will also help to manage perception: your stakeholders will be aware of your effort to get better.

We will work in general through 1 or 2 video calls per month. When circumstances require, we can decide to meet in person.
In between our regular calls, you will have my unlimited support via email and phone!
In case you want me to support you in meetings that require me to travel, we will agree on a separate reimbursement.
Each call can be recorded if you like
Interested in exploring if coaching with me is for you? Get in touch with me directly so we can discuss the possibilities: click here to contact me and schedule a call with me to discuss your challenges, goals, and dreams for business and life.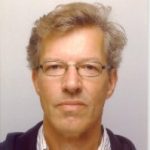 Peter has coached me weekly in the development of a new direction for my business. He is an excellent coach. He asks incisive questions and sets me on to action, if only because of the mere fact that he is there every week and we have agreed that I will tell him what I have done in the week before. This has resulted in focus, speedier development of my business ideas and a direction I'm happy with and probably would not have dared take without Peter's work.
Mark Janssen - Founder 4x4 Discovery Travel
Benefits of coaching
Can you imagine a productivity improvement between 51% and 70% as a result of professional coaching? According to the International Coach Federation, this is what you can expect! Also on the personal side, coaching leads to
improvements in self-confidence (80%),
improved communication skills (72%),
improved work/life balance (67%)
and improved relationships (73%).
You can find a coach internally in your organization or work with an independent outsider. Your coach doesn't have to be an expert in what you do but needs to be able to help you find the right answers. When you look for a coach, then do look for someone who can ask the right questions, who wants to know everything to help you move forward. Look for someone who will hold you accountable for the actions you decide to take.