Making business collaborations work
My name is Peter Simoons, I am an Alliances and Partnerships specialist. I help people and companies around the world to deliver stellar results through their alliances and partnerships. I believe that the future of business is in collaboration. Working together with other organisations in strategic alliances and partnerships is the best way to develop synergy and create speed. In doing so, it enables the type of growth that can't be grown by one company working alone. It also grows one's own capabilities.
A Pragmatic and Intuitive Style
My style is pragmatic and intuitive at the same time. I like to keep work practical, so I help you to find solutions that are easily implemented into your own work – leading to fast results.
My Career
I've had a three-decade long career and during that time, I've held managerial roles with various Blue Chip companies. In 2001, I turned my focus towards alliances and took on the role of Global Client Executive Healthcare with IBM. Then, I moved into an Alliance Executive position where I was responsible for developing and managing global alliances with Royal Philips and NXP Semiconductors.
In 2010 I became an Independent Alliances & Partnerships Specialist and I am still doing that today. It is my passion. My work includes one on one alliance coaching and mentoring, and teaching alliance Masterclasses. I also perform alliance health checks and analysis, to help improve alliance performance or to blend cross-organisational alliance teams.
Prestigious Clients
My clients include well-known international organizations. Here are a few of the names that I've worked with:
Working with Me
Within the collaborative business spectrum I have been a coach, trainer and sparring partner focusing on the following types of projects:
Setting up corporate alliance offices
Growing and enhancing collaborative leadership skills
Acting as a non-judgmental yet constructive "critical" sounding board and mentor to heads of alliances
Turning around failing and failed alliances
Educating people and teams in the art and science of successful strategic alliances and partnerships
Performing alliance health checks and analysis
Coaching joint venture teams and boards
Coaching to explore next steps in alliance careers
Reuniting poorly functioning alliance teams
Fancy a Coffee?
Would you like to find out how I can help you to vastly improve and boost your results with your alliances and partnerships? Let's schedule a free, virtual coffee! petersimoons.com/virtual-coffee
Let's connect
Now for Something Personal
This is me, on the Camino, near the Pilgrim Monument on the Alto del Perdon.
In 2013, I walked the Camino to Santiago de Compostela for the first time! This pilgrimage brought me a life-changing experience (along with many interesting stories), which often come back to me as anecdotes during my daily work. I loved my experience so much that I spend a few weeks on the Camino every year.
I am also the proud father of four, now adults, grandfather and I live with my wife in the countryside in the Netherlands. Here we are in the middle of our home improvement project on our farm house. As an avid photographer I enjoy capturing stunning views and as amazing moments as I can.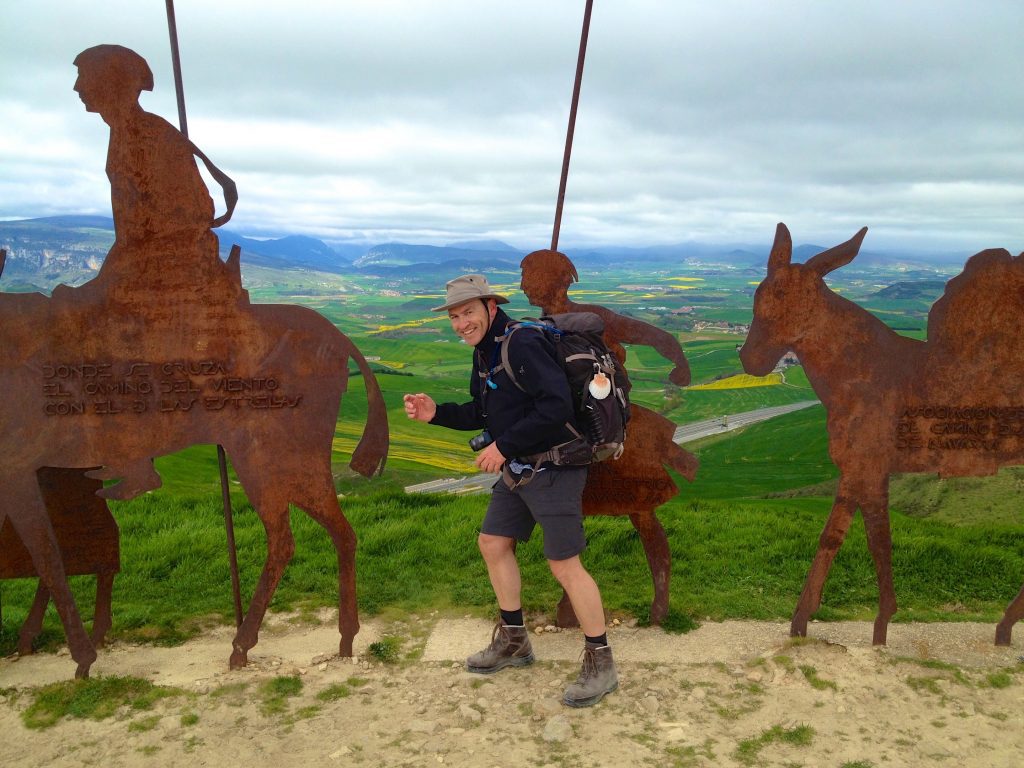 Client Testimonials
See what my clients say about working with me:
Peter is gifted with the ability to coach executives so they can take their leadership skills to the next level. He creates a safe environment where one can openly discuss situations in which even the most experienced leader can benefit from his advice. His ability to make a given individual understand and execute on his or her opportunities to become a better leader has enabled me to perform my best and, most importantly, to guide my team through change and uncertainty.

Andi Gardner

Biogen

Director, Alliance Management & Integration

Peter helped us to re-focus on the most important drivers for success in our alliances. With his structured approach and year-long experience, he was able to instill passion and clear direction.

Tobias Nittel

SAS Institute

Alliance Director

Peter is an excellent strategic alliances and personal coach. His sharp observations, and thought provoking questions, helped me in defining a purpose-driven approach to my (professional) life.

Jorge Fernandes

Innovation Executive and Strategic Advisor

Peter is extremely flexible in his approach, allowing me to guide the content and structure of the sessions, but always ensuring that he fully understands the challenges being faced. He offers sound advice and often draws on his own experiences, which adds a very useful dimension to ideation and problem solving.

Helen Martin

MedinCell

Strategic Alliances Manager

Working with Peter enables me lead more effectively, increasing my stakeholder and corporate influence, designing more comprehensive alliance management transformation initiatives, and building and leading successfully my team.  I value Peter as a thought partner and colleague knowing our conversations are sincere and trusting

Head of Alliances

Global Biopharmaceutical Company

Peter is a fantastic mentor and a real alliance expert. He is very experienced and knowledgeable in this industry and gave me (us) a lot of valuable advice. His input was invaluable for the improved effectiveness of our strategic partnership programmes.

Stéphane Lucchini

MedinCell

Business Development and Alliance Management Director

Peter is the coach and mentor you want by your side during those "headwind" situations, when progress seems difficult, as well as "tailwind" situations when the wind is at your back and there's a need to sustain focus during fast paced growth.

Janice Babia-Ramos

Johnson and Johnson

Global Marketing Director