What is it that makes some companies so highly successful in all the partnerships and alliances they create, while some never flourish at all?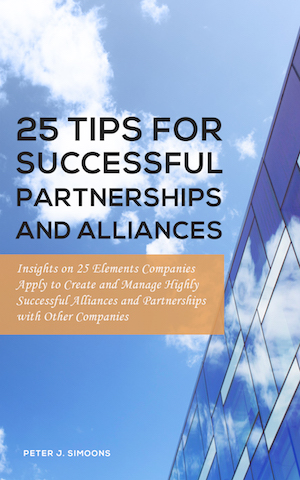 In "25 Tips for Successful Partnerships and Alliances" I am sharing 25 of these elements as my tips to apply in your partnerships and alliances. Sign up below for my biweekly column and download a free PDF copy of my ebook.
Every other Monday my column provides a bit of alliances inspiration through articles and practical hints and tips. All centered around practical topics to enhance your leadership in Partnerships and Alliances while at the same time creating stellar results with your partners.
Sign up below and after confirmation, you will be able to download a free PDF copy of my ebook "25 tips for Successful Partnerships & Alliances" (A copy for your Kindle and other ereaders is available here)