Podcast: Play in new window | Download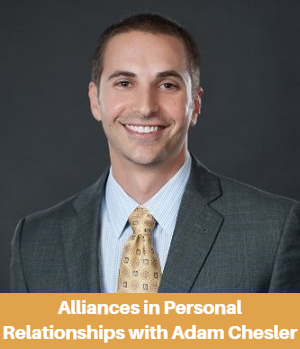 In this episode of the Collaborative Business Podcast, I am in conversation with Adam Chesler. With Adam, we discussed a slightly different field of strategic alliances and hear how he sees alliances everywhere. Alliances in personal relationships that help him moved forward in his work as the Director of Strategic Alliances of the Pharmacy Technician Certification Board and alliances that are there when you need them as long as you have build them continuously.
Adam Chesler is a Doctor of Pharmacy with broad management background and more than 15 years of experience in retail and independent pharmacy. Currently at the Pharmacy Technician Certification Board, Adam is reporting directly to CEO and serving as national representative for government relations and strategic alliances.
---
Books mentioned in this episode:
Connect with Adam Chesler:
Website: ptcb.org
Subscribe to the Collaborative Business Podcast
Subscribe via iTunes
Subscribe via RSS
Subscribe via Stitcher
Click here to leave a review on iTunes
I greatly appreciate your effort to leave a review. These reviews on iTunes help spread the message and help make more people aware of the power of collaboration! Thank you in advance for leaving one!
---
Previously on The Collaborative Business Podcast:
Click here for a full list of previous episodes
.