Podcast: Play in new window | Download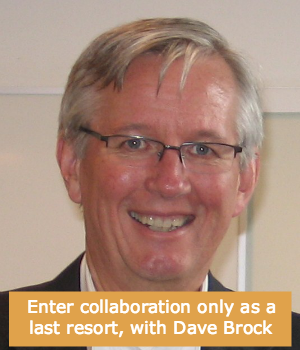 Today I am in conversation with Dave Brock, who is the CEO of Partners in Excellence; a consultancy with 15 people around the world.
In our conversation we explore many elements of collaboration. Like how to keep people in different time zones and places in the world in sync and in-collaboration and we talk about how to partner with your customers.
Dave's advice to people or companies entering into collaboration is really interesting: Enter collaboration only as a last resort.
Tune in and listen to this episode to learn why Dave provides this advice!
---
Books mentioned in this episode:
Connect with Dave Brock:
Blog: partnersinexcellenceblog.com
Website: excellenc.com
LinkedIn: www.linkedin.com/in/davebrock
Twitter: @davidabrock
Subscribe to the Collaborative Business Podcast
Subscribe via iTunes
Subscribe via RSS
Subscribe via Stitcher
Click here to leave a review on iTunes
I greatly appreciate your effort to leave a review. These reviews on iTunes help spread the message and help make more people aware of the power of collaboration! Thank you in advance for leaving one!
---
Previously on The Collaborative Business Podcast:
Click here for a full list of previous episodes
.