Podcast: Play in new window | Download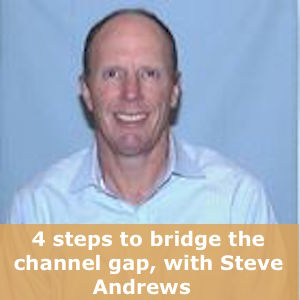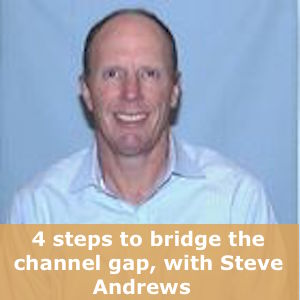 Steve Andrews is an independent consultant who helps technology vendors to unleash the revenue potential of their partnerships. Steve primarily works in the channel area of alliances, where he helps his customers build bridges between the technology vendor and the partner to ensure a better understanding between the two companies.
In this conversation with Steve we dive into the differences between alliances, sales and channel and you will hear Steve explain how he uses the visualization of a bridge to close the gap between the several partners.
Over time Steve developed a repeatable 4 step methodology to bridge the channel gap:
The solution that is being sold
The go-to-market program
Sales and Marketing team readiness
Sales execution
Steve developed the methodology with his ICT industry background and most of his customers are in the ICT industry as well. Will the methodology work within other industries?
Tune in and hear Steve's perspective on this question, and many more.
---
Books mentioned in this episode:
Connect with Steve Andrews:
Website: andrews-consulting-group.com
Blog: Climbing Out of the Box
LinkedIn: linkedin.com/pub/steve-andrews/0/31/3aa
Twitter: @BoxClimber
Subscribe to the Collaborative Business Podcast
Subscribe via iTunes
Subscribe via RSS
Subscribe via Stitcher
Click here to leave a review on iTunes
I greatly appreciate your effort to leave a review. These reviews on iTunes help spread the message and help make more people aware of the power of collaboration! Thank you in advance for leaving one!
---
Previously on The Collaborative Business Podcast:
Click here for a full list of previous episodes
.