Alliance Best Practice is a research and benchmarking consultancy based in the United Kingdom.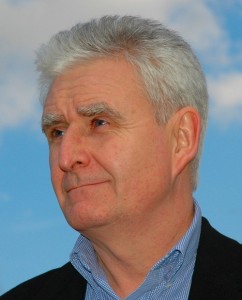 Mike Nevin founded Alliance Best Practice with the sole focus to help clients generate more value from their strategic alliance relationships through the discovery, dissemination and delivery of best practice. In this episode of The Alliance Conversation Mike is my guest and sharing his view on alliances and why organizations should use them as a way to grow their organization.
Alliances and Partnering is clearly in Mike's blood: even his friends seem to accuse him of seeing partnership opportunities everywhere! And that is something you will notice while listening to this episode too. Mike shares easy recognizable examples of alliances that will also help you spot your opportunities.
Mike is elaborating amongst others on 3 best practices in the conversation:
Pick the right partner
Know where you are going with the relationship
Measure the right things
Learn more about these and other elements Mike shared by listening to my conversation with Mike Nevin by downloading the file, subscribing in iTunes, or directly through the player below.