Podcast: Play in new window | Download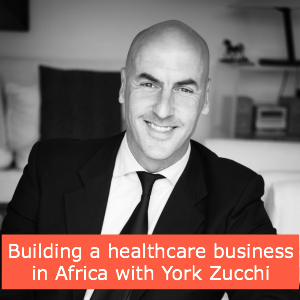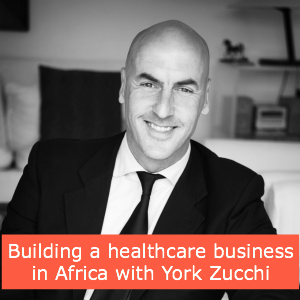 York Zucchi is a Swiss entrepreneur who first worked all around the world and then moved to Africa to build Hello Healthcare.
Hello Healthcare is a group that is trying to make a difference in people's lives by tweaking how primary healthcare services are delivered in Africa. Hello Healthcare provides healthcare institutions, other service providers, healthcare professionals, businesses and governments with access to integrated end-to-end primary healthcare services.
Collaboration is essential for Hello Healthcare to enable them to build their business in Africa. Without collaboration it would be impossible to understand the local elements, which are essential to provide healthcare services in the countries of Africa.
Tune in to episode 22 of the Collaborative Business Podcast and hear York share his experiences and lessons while collaborating in Africa.
Please take a minute and leave your review on iTunes afterwards, it will help spread the message of collaboration!
---
Connect with York Zucchi:
Twitter: @yzp
Subscribe to the Collaborative Business Podcast
Subscribe via iTunes
Subscribe via RSS
Subscribe via Stitcher
Click here to leave a review on iTunes
I greatly appreciate your effort to leave a review. These reviews on iTunes help spread the message and help make more people aware of the power of collaboration! Thank you in advance for leaving one!
---
Previously on The Collaborative Business Podcast:
Click here for a full list of previous episodes
.