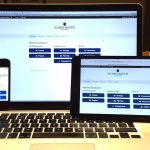 The launch is a crucial moment at the start of an alliance. After weeks, sometimes months, of preparation it is the moment everyone has been looking forward to. It is also the moment to once again ensure that all stakeholders are on board. A proper launch can a make or break factor for the future success of the alliance.
The launch of an alliance, and after that the management of the alliance, are among the topics that we cover in the online alliance & partnership training and coaching program.
The key benefits of this program include:
Understand what an alliance is and where and how creating alliances or partnerships can be used in your organization.
Learn how to effectively manage alliances and partnerships, build trust and stakeholder alignment and measure progress.
Build a partner selection criteria model ensuring strategic fit, ability to execute, and creation of value in the partnership
Pragmatically apply best practices and tools to alliances and partnerships in your own organization.
Become ready to apply for professional alliance certification.