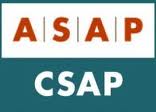 In part 1 of this series about Professional Certification in Alliance Management we have been reading about the certification program and it's levels, in part 2 we have seen what actually is being tested for and how the exam looks like. Now in part 3 let's have a look at who is already certified and how one can prepare for the exam.
Who is certified?
As being described on the ASAP website a group of organizations have chosen to be industry leaders in the alliance certification endeavor by making an investment allowing ASAP to initiate the program. These leading organizations all have employees certified and the organizations include companies like AMD, Boehringer Ingelheim, CA, Cisco, HP, IBM, Lilly, P&G, Xerox. In addition many people from smaller organizations or individuals with a strong believe in alliance management have followed the certification route.
In total around 700 people are certified at the moment, of which about 90% holds the CA-AM level and 10% reached the advanced level. The dominant region in certification is North America (75%), the region where the certification program started, followed by Europe (14%) and Asia (6%).
Why get certified?
As explained in part 1 of this article series, alliance management is evolving as a recognized management discipline with a unique set of skills and competencies required to be adept at successfully managing organizational collaboration. Alliance management is a profession and starting to become recognized as such. Through certification, alliance managers demonstrate their knowledge of the alliance management skills. Certification represents a level of professional achievement and becoming certified also demonstrates a commitment to the profession.
How to prepare for certification?
To be able to sign up for the exam a candidate needs to be an ASAP member and it is expected that the candidate will have three years or more experience in alliance management. Some experienced alliance managers take the gamble sign up and take the exam without preparation. Some are lucky and some miss the boat just on a couple of points. If you are among the gamblers, go ahead and follow the steps to register at the ASAP website right away to take the CA-AM exam.
Professional Certification in Alliance Management – part 1
Professional Certification in Alliance Management – part 2