Podcast: Play in new window | Download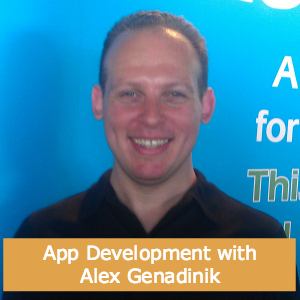 Alex Genadinik is an app developer and business coach based in New York. 
For Alex collaboration is about finding amazing people who will do great work, about partnering with those people and about being supportive of them.
Alex shares in this episode how the app development business is driving his business coaching and how he collaborated with a user of his apps in South Africa.
That collaboration was easy and the user turned into a friend. On the other hand Alex also shares how challenging collaboration can be when looking for the perfect business partner.
The business apps provide Alex with a large database of data about business planning and they provide him with solutions that work to solve business challenges, including the challenges people face when starting with business partners.
Based upon that rich data source, Alex shares his number one recommendation for people entering into business collaborations.
---
Books mentioned in this episode:
Connect with Alex Genadinik:
Website: glowingstart.com and problemio.com
Twitter: @genadinik
Subscribe to the Collaborative Business Podcast
Subscribe via iTunes
Subscribe via RSS
Subscribe via Stitcher
Click here to leave a review on iTunes
I greatly appreciate your effort to leave a review. These reviews on iTunes help spread the message and make more people aware of the power of collaboration! Thank you in advance for leaving one!
---
Previously on The Collaborative Business Podcast:
Click here for a full list of previous episodes
.