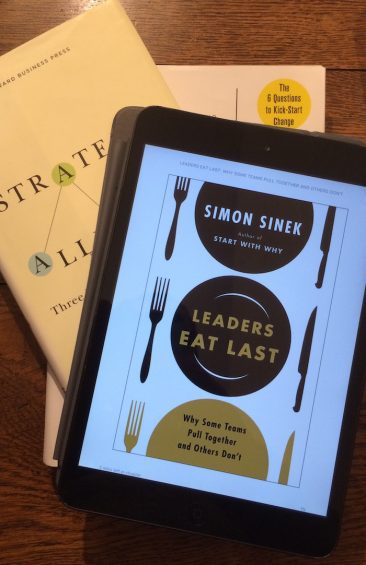 The days are getting shorter, the lights are on more often and it might be getting colder as well. Time to light the fire, curl up on the couch with a good glass of your favorite drink and enjoy the moment. For the book lovers among you; this is the perfect setting to catch up on your reading!
Here are 5 books for you to consider reading this Christmas, five books about leadership and collaboration.
I talked about "Strategic Alliances – Three Ways to Make Them Work" by Steve Steinhilber (bol.com* / amazon.com*) before. In his book, Steve describes how Cisco approaches strategic alliances. It provides a good introduction into the topic of using a structured approach to strategic alliances.
Moving from external collaboration to internal collaboration: last week I already mentioned "The five dysfunctions of a team" by Patrick Lencioni (bol.com* / amazon.com*). This book tells the fable of a new CEO and how she transforms a dysfunctional group into a cohesive management team. The book also outlines a model and the belonging action steps that you can use with your own teams to overcome the 5 common dysfunctions.
Collaboration requires leadership: "To succeed in today's environment, leaders need to be able to build relationships, handle conflict and to share control in order to promote effective collaboration where it is needed most." That is the essence of "Collaborative Leadership" by David Archer and Alex Cameron (bol.com* / amazon.com*)
To move forward you need to adjust. Doing what you always did will give you the results you always achieved. Marshall Goldsmith shows in "What Got You Here Won't Get You There" (bol.com* / amazon.com*) that subtle nuances will make all the difference.
My last recommendation for Christmas is "Leaders eat Last" from Simon Sinek (bol.com* / amazon.com*). In the book Simon explains how the best organizations foster trust and cooperation, because their leaders build a Circle of Safety. This circle separates the security inside the team from the challenges outside.
Tell me, what is on your reading list this Christmas?
Have a wonderful holiday season with your loved ones!