Podcast: Play in new window | Download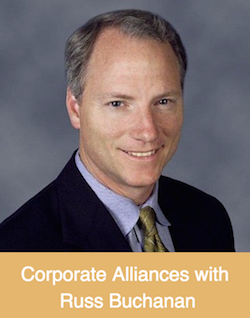 As vice president of worldwide alliances for Xerox Corporation, Russ Buchanan develops strategic partnerships with some of the world's best-known IT services and product companies. He and his team have extensive experience in creating collaborative solutions for improving document-driven business processes designed around delivering measurable results for clients.
In my conversation with Russ we dive into alliances at Xerox and explore how Russ build his experience initially in the services business of Xerox, that now is being extended onto the corporate level of Xerox.
Russ' number one recommendation for organizations entering into business collaborations like alliances is build around the discipline and art in creating alliances. As Russ states "there is no reason to reinvent and pioneer an area that is already well established" so go out and hire external help from experts who have already experienced it before.
In the interview it almost looks as if we agreed upon the book reference Russ would be bringing, but we did not. As part of his book recommendation Russ is already referring to next week's podcast with Ben Gomes-Casseres when he recommends Ben's new book "Remix Strategy"
---
Books mentioned in this episode:
Connect with Russ Buchanan:
LinkedIn: https://www.linkedin.com/pub/russ-buchanan/1/875/54b
Subscribe to the Collaborative Business Podcast
Subscribe via iTunes
Subscribe via RSS
Subscribe via Stitcher
Click here to leave a review on iTunes
I greatly appreciate your effort to leave a review. These reviews on iTunes help spread the message and help make more people aware of the power of collaboration! Thank you in advance for leaving one!
---
Previously on The Collaborative Business Podcast:
Click here for a full list of previous episodes
.