Podcast: Play in new window | Download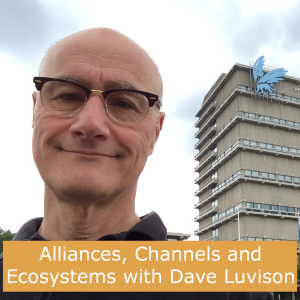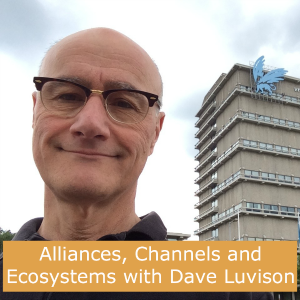 Alliances, Channels and Ecosystems are all types of business collaborations, but what are the similarities and what are the differences and how do you manage them?
In this episode of the Collaborative Business Podcast my guest is Dave Luvison. With 20 years of experience as a practitioner, followed by 12 years in academia and consulting, Dave brings a broad background and experience to the conversation.
We dive into Alliances, Channels and Ecosystems and we talk about observations from Dave around these types of collaboration. We link them with Dave's extensive experience and academic work.
An alliance is a collaboration between two or more organizations, with some level of tight operative connections, which is usually supported by some kind of formal agreement. However, Dave adds a component to the definition based on his experience: both parties that are involved in an alliance need to change a fundamental aspect of either product, process or service.
Tune in to this episode and Dave will explain why this is important!
---
Mentioned in this episode:
Connect with Dave:
LinkedIn: http://www.linkedin.com/pub/dave-luvison
email: dave@luvison.com
Skype: dluvison
Subscribe to the Collaborative Business Podcast
Subscribe via iTunes
Subscribe via RSS
Subscribe via Stitcher
Click here to leave a review on iTunes
I greatly appreciate your effort to leave a review. These reviews on iTunes help spread the message and help make more people aware of the power of collaboration! Thank you in advance for leaving one!
---
Previously on The Collaborative Business Podcast:
Click here for a full list of previous episodes
.