Podcast: Play in new window | Download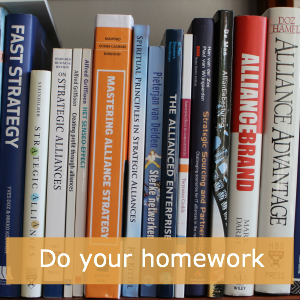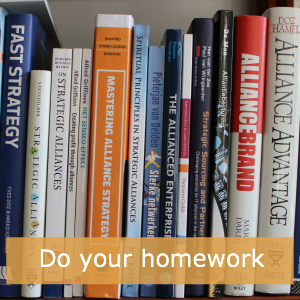 In this episode of the Collaborative Business Podcast we are looking back to three earlier episodes and specifically to the advice given by the guests in those episodes.
The three guests are all senior executives in the corporate world and they share their number one tip for entering into strategic alliances.
Bruce Donszelmann, VP Alliances at KLM who was my guest in episode 6,
Snehal Desai, Global Business Director of Dow Water & Process Solutions the guest from episode 7 and
Cees Bijl, head of strategic alliances and the head of emerging business areas at Philips, who was my guest in episode 21.
The recommendations from all three men are clear: don't jump into an alliance or partnership without a solid preparation.
Do your homework!

---
Subscribe to the Collaborative Business Podcast
Subscribe via iTunes
Subscribe via RSS
Subscribe via Stitcher
Click here to leave a review on iTunes
I greatly appreciate your effort to leave a review. These reviews on iTunes help spread the message and help make more people aware of the power of collaboration! Thank you in advance for leaving one!
---
Previously on The Collaborative Business Podcast:
Click here for a full list of previous episodes
.