Have you thought about walking the Camino to Santiago de Compostela?
Interested to walk the Camino to Santiago de Compostela, but you don't want to walk alone? Then read on:
My first Camino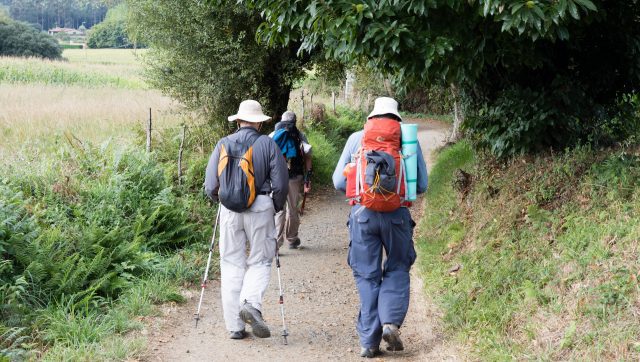 In April of 2013, when I traveled to St-Jean Pied de Port to commence my first Camino to Santiago de Compostela, I thought about what walking 900 kilometers would do to me. How would my body react to walking every day while carrying my belongings on my back? What would it do to my mind, walking all those kilometers on my own?
I learned that walking a long distance is an excellent way to disconnect from the everyday life. Walking on your own allows you to reflect, to close down unfinished items and to plan for the time after the walk. It also taught me to rely more on faith and less on control; things will work out.
Since that first experience, I have been back several times. Not always for that 900 kilometers, I have been there in a variation from 1 to 3 weeks. I can recommend everybody to walk the Camino and as I would love to share that experience, I am offering guided tours on the Camino in 2019.
Experience the Camino together
Would you like to walk together with others? Join me on one of the following Camino's, all of them ending in Santigo de Compostela:
7-22 April 2019 – Camino Francés, starting in Leon – 310 km in 14 walking days – EUR 700,=
13-24 June 2019 – In 10 walking days from Santiago to Finisterre, Muxia and back – 203 km, or  10 walking days on the Camino Portugues, starting in Porto – 250 km  – EUR 500,=
1-16 September 2019 – Camino Primitivo, starting in Oviedo – 312 km in 14 walking days – EUR 700,=
The first and the last days of these date ranges are your travel days, to the location and back home from Santiago.
We will sleep in hostels (aka Albergues) or small pensions and hotels. Each day we will walk between 20 and 25 kilometers. Occasionally the route might require a slightly longer day. You will notice that the body will adjust to the pace of the day and the inevitable muscle pain of the first days will soon be forgotten. The mind will let go; the rhythm of the Camino is in charge instead of your schedule: you are becoming a pilgrim!
Details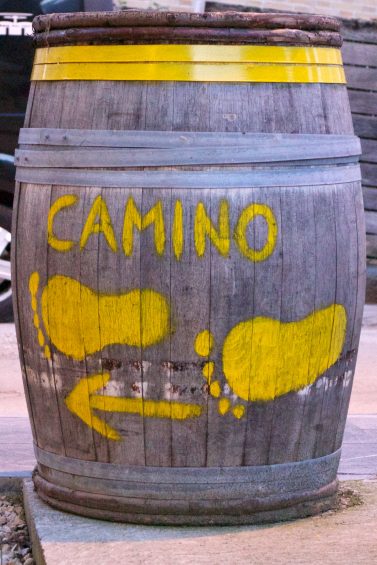 The pricing mentioned includes:
A personal introduction call,
A group introduction call with your fellow walkers,
Advice for preparing your gear and training,
Daily guidance while walking,
Many photos from your Camino,
A follow-up call after our return.
Additional costs for you to cover:
VAT where applicable,
Travel to our starting city and travel back from Santiago,
Costs for your food along the way (approximately EUR 30 per day),
Stays in the hostels or hotels/pensions
Travel insurance.
Questions?
Any questions before you can decide to participate? Read the frequently asked questions below, send me an email or schedule a call to explore if walking the Camino with me is for you.
Registration
You can register your participation here. Upon registration and receiving your first payment you will be sent detailed information about trip planning and preparation. Payment will be done in two terms: 50% upon registration and the other 50% will have to be paid three months in advance of your chosen date.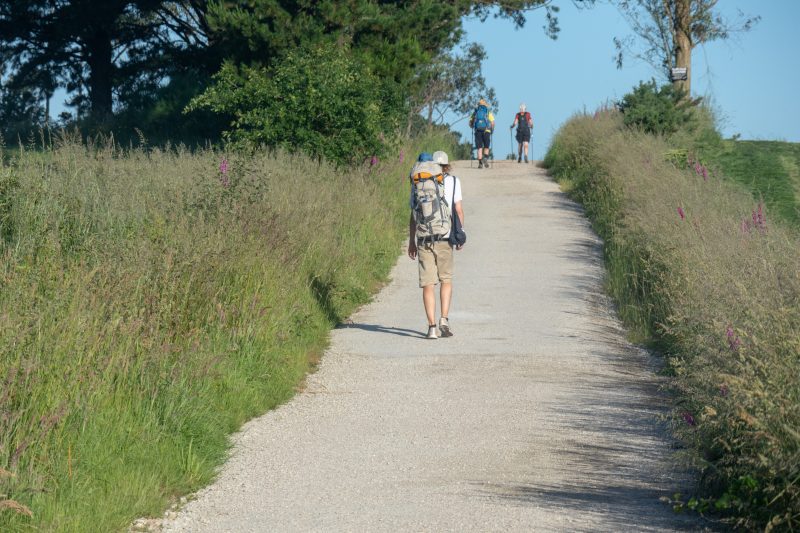 Frequently Asked Questions