Podcast: Play in new window | Download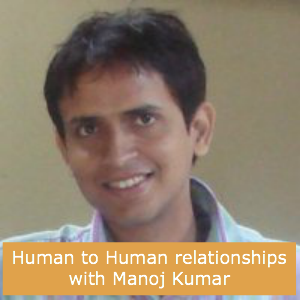 Are partnerships in Asia different from partnerships in the USA and Europe? Thats what we are going to find out in this episode of the Collaborative Business Podcast with Manoj Kumar.
Manoj has build his career in companies in India and in doing business with partners both in India and in other parts of the world. Partnerships are very beneficial in several ways and Manoj highlights them from the perspective of many personal experiences.
A few essential elements continue to come back in the conversation with Manoj: Partnerships are for the long term; Partnerships need to bring mutual benefit; Partnerships can shorten the time to reach a goal.
Manoj puts partnerships in an interesting perspective whereby his focus is on the human to human relationships rather than the business to business context. Partnerships are about relationships and are the core of human life and therefore should be the core of every business.
Are partnerships in Asia different from partnerships in the USA and Europe? After this conversation I am inclined to say that there might be a difference. However, perhaps its a bit too fast for a conclusion, maybe I need more guests from Asia before we can come to a conclusion at all. I am looking forward to your view in the comments below!
---
Books mentioned in this episode:
Connect with Manoj Kumar:
LinkedIn: http://in.linkedin.com/in/manojku
Twitter: @manojku
Subscribe to the Collaborative Business Podcast
Subscribe via iTunes
Subscribe via RSS
Subscribe via Stitcher
Click here to leave a review on iTunes
I greatly appreciate your effort to leave a review. These reviews on iTunes help spread the message and help make more people aware of the power of collaboration! Thank you in advance for leaving one!
---
Previously on The Collaborative Business Podcast:
Click here for a full list of previous episodes
.