Podcast: Play in new window | Download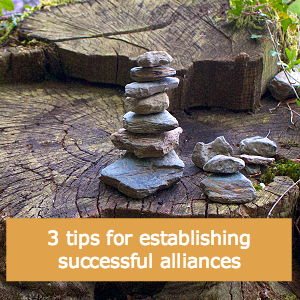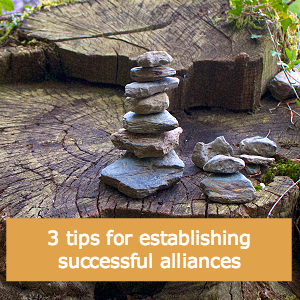 In today's episode of the Collaborative Business Podcast I am sharing 3 main tips (and a few more) that are essential in establishing successful alliances.

The main tips I am diving into are:
Start with why: Be clear on your reason for partnering; many companies just jump in a partnership due to an opportunistic approach or simply because they like each other and feel they need to do something together.


Communicate, communicate, communicate; George Bernard Shaw once said "The single biggest problem in communication is the illusion that it has taken place", and he has a point. Having clarity is one thing, but do maintain it. So, communicate and check your communication to ensure that what you meant to communicate, is properly understood.


Ensure a three way value proposition; this is where it all starts. Without value proposition there will be no room for a healthy partnership. The value proposition needs to deliver value for the three parties involved: your partner, the customer and your own organization.

Tune into episode 27 to hear the full explanation of these tips and the few more I have added.
---
Mentioned in this episode:
Subscribe to the Collaborative Business Podcast
Subscribe via iTunes
Subscribe via RSS
Subscribe via Stitcher
Click here to leave a review on iTunes
I greatly appreciate your effort to leave a review. These reviews on iTunes help spread the message and make more people aware of the power of collaboration! Thank you in advance for leaving one!
---
Previously on The Collaborative Business Podcast:
Click here for a full list of previous episodes
.