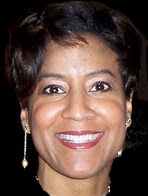 Donna Peek is living alliances and that is something that shows when listening to Today's episode of The Alliance Conversation. Donna is Global Alliance Program Manager at SAS Institute and shares in the conversation many tips on establishing alliances and partnerships. When I would need to summarize it I would say it comes down to preparation, preparation, preparation.
Donna refers during the conversation to the book "Getting Partnering Right" by Rackham, Friedman and Ruff and explains how the principles laid out in that 1995 book are still very valuable in Today's alliances: vision, impact and intimacy are three key elements for strategic alliance formation.
Donna writes about alliance formation, management and strategy in her own blog, Peek Performance and can be reached by email too. In the conversation Donna is mentioning the SAS Accenture Analytics Group, a recently announced strategic alliance, more information about that announcement can be found here.
Listen to my conversation with Donna: by downloading the file, subscribing in iTunes, or using the player below.