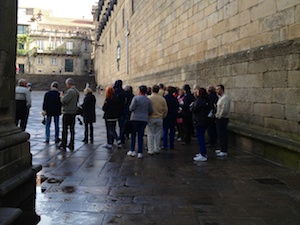 Fall is really showing it's character lately and so I used one of the recent rainy afternoons to update my rolling 6 months plan. There are three developments for the coming 6 months I would like to highlight for you today:
"The 4-step guide to successful partner selection" is on schedule; it is almost ready and it will be released before the end of this month. Remember to benefit from the special pre-order introduction price on this page. The special introduction price will be over once the book has been released!
An online alliance master class, a community of alliance people, an alliance resource library, or perhaps all of the above? The "Alliance Mastery 2.0" program is going live early 2014. I will tell you more when registration opens in December. It will open with a special offer to those who are on the VIP list.
For spring of 2014 I am preparing a two-day Alliance Master class, which will be held in Amsterdam. This will be a very special master class that will allow you to learn all about creating and managing alliances, and refresh everything you already know. The class will be open for just the right amount of attendees to make sure you not only learn from each others experiences, but it also allows you to get personal attention from the facilitators. This event will also be open first for you when you are on the VIP list: are you on the list yet?
Have a great week!