Podcast: Play in new window | Download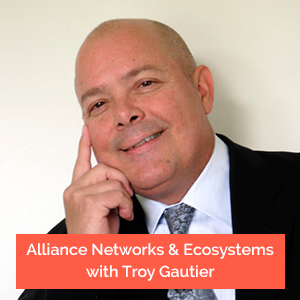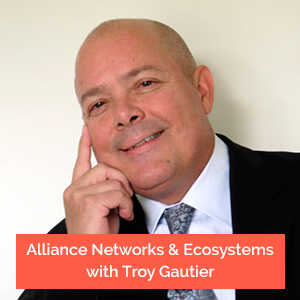 Troy Gautier brings a broad international experience to our conversation Today. With Troy I am diving into the complexity of advanced collaborative networks and what makes them different from one to one alliances.
We will look into the skills required to run these eco systems. Troy explains how alliances are absolutely essential for his business and he states how going forward, the strengths of companies will be their ability to do partnerships and to make, design, built and run excellent partnerships.
Troy expects that in the future companies will come together in all kinds of original configurations to work collaboratively without necessarily the traditional employer – employee relationship.
Finding partners nowadays is easier than when Troy started in to business, but he notes that the art and science of actual collaboration is still a difficult exercise.
Click to Tweet: "Going forward, the strengths of companies will be their ability to do partnerships" @alliancespro
Books mentioned in this episode:
Connect with Troy Gautier
Twitter: @alliancespro
Website: http://www.alliancesprogress.com
Subscribe to the podcast