In my life I have had many coaches and mentors. Some I officially hired to be my coach, others simply took me under their wings by assuming the role and acted accordingly.
They taught me how to sell and how to navigate political customer environments, they guided me in my personal development and personal productivity and in dealing with large corporate customers and they showed me the beauty of cultural differences.
There is not just one coach that could have done all of that; each coach had a different experience and a different viewpoint that added value. I am grateful for all the guidance I was able to receive from them. However, there is one person that jumps out of the pack, the first person ever who coached me: my father.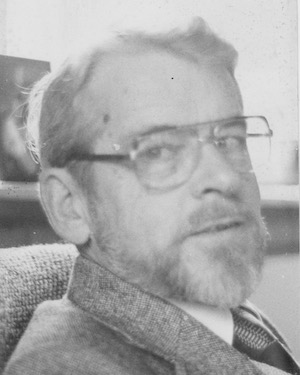 One of his guiding elements took me nearly 30 years to really understand. At age 19 while studying for my high school exams, I was struggling with deciding what to do next.
I had many conversations with my father about this next step. It was the last coaching he could give me and with this final guidance he suggested that I would become a teacher.
After graduation I went on to college to become a teacher in geography and history. It lasted for 7 months; that was when I did a short taster internship at a high school.
While teaching in front of a class of 13 and 14 year old teenagers that did not show any toleration nor respect for the person in front of the class, I woke up: this was not for me! I dropped out. After serving my time in the military, I started working and in the mean time I completed my bachelor in business economics.
For a long time I did not understand the advise my father gave me on becoming a teacher and I was unable to have that conversation with him. He passed away shortly after I graduated from high school. Nowadays I do understand what his advice must have meant: it is the role I have now as a business coach.
Teaching and providing guidance is an essential element of my work. And I love it: one of the most rewarding aspects for me is to see the people I have worked with reach the results they aspired when we started working together. This is clearly the kind of teaching my father must have meant back then!
All the coaching and guidance I received, combined with self development brought me to where I am now. Personal development is a continuous process, it never stops.
Last week I started with an eight week Business Builder Bootcamp program to take a closer look at my business and at myself. After all, it is easy to look in the mirror, but it can be difficult to see what others see when they look at you.
A fresh outside-in view and guidance helps me to continue to develop myself and to serve my clients better.
With only one month left in this year, many of us will be thinking about the next year; what will it bring us and what do we want to accomplish? I am planning on continuing the Bootcamp program and having a continuous improvement of among others my presentation and coaching skills.
One of my other personal goals for next year is to enable more people around the world to grow in their personal leadership. This encompasses the full spectrum of personal efficiency, productivity, stakeholder management, managing red tape and work/life balance. In January I will kick-off a new remote coaching program to support this goal. More about that later!
How about you: what are your personal (development) goals for 2015?
Have a great week!