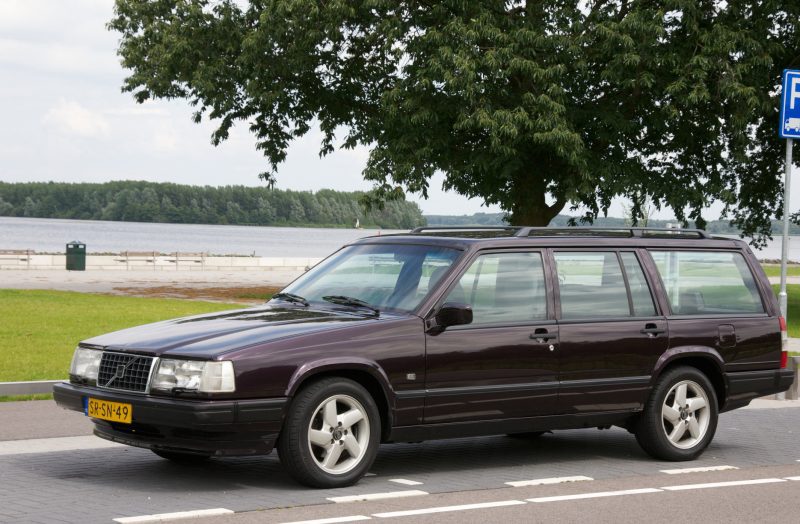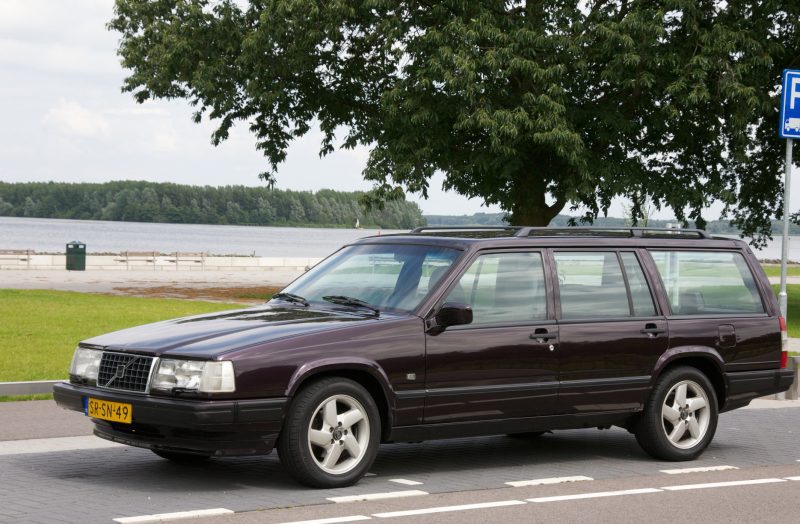 Ever since I was a little boy I have had a thing with classical Volvo's. When I was a kid my parents drove a DAF, a small Dutch car with a nifty automatic gearbox.
After Volvo acquired DAF mid 70s, my Dad started to visit the Volvo garage for the regular maintenance of his DAF. I liked to join him there, those big angular Swedish cars always impressed me and I guess that was the time the seed for my interest was planted.
For over the last three years, I have been driving my 14th Volvo; a '98 940 Estate in the beautiful Blackberry Pearl color (and no it is not purple!). It is one of the last real boxy ones before Volvo started to round off the corners of their cars a bit more.
It is nearing the 300.000 km on the clock and I am planning to drive a lot more with it. Thus, it is important for me to keep my car in a healthy state. I regularly gauge the oil and cooling liquids, and I bring my car in faithfully for a checkup at the scheduled maintenance intervals.
With cars this is relatively easy; every car brand sets a maintenance schedule for the cars they design and sell. This makes it very clear when you are up for a regular check with your car.
Partnerships and Strategic Alliances have a similarity with cars.
You have done the work to get them going: you checked the strategic rationale (although with cars in the rationale a lot of emotion might be involved), you did your partner selection (I chose the '98 940 Estate), you negotiated the deal (I had a good trade-in price) and you kicked off the partnership.
Now you need to drive the partnership, put some fuel into it every now and then and steer it in the right direction on the journey to your destination.
So how about the maintenance and checkup of your partnerships and strategic alliances? Like with cars, you need to gauge the status of your partnership, do a checkup and perform maintenance. It will help to know how well your partnership is doing and what the perspective of your partner is.
A partnership review, health check, or evaluation gives insights in the state of your alliances and how well your teams are working together. It will identify areas for improvement and it will help adjust course when needed.
In many cases a review will identify new opportunities as well; a review is an opportunity to gain more from your partnership!
Tomorrow is July, the first of the two summer months where in many parts of the world things are slowing down a bit. This summertime is an excellent time to gauge the status of your partnership or alliance and perform a mid-year partnership review!
Are you out on vacation yourself this summer and don't have time for a partnership review? Consider an independent review by an alliance specialist.
After all, I also don't do the maintenance and checkups for my Volvo myself, these are tasks performed by specialists. They report the status of my car, tell me what needs to be done and keep my Volvo in a healthy state.
Have your mid-year partnership review executed by an independent alliance specialist and the report on the state of your alliance will be ready when you return from vacation! Contact me to schedule a call with me and let's explore!
Have a great week!