Read more about my privacy policy and general terms
Use this link to schedule an exploratory call over a virtual coffee with me.
Or if you prefer to type then please fill in the form below.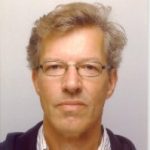 Peter has coached me weekly in the development of a new direction for my business. He is an excellent coach. He asks incisive questions and sets me on to action. This has resulted in focus, speedier development of my business ideas and a direction I'm happy with and probably would not have dared take without Peter's work.
Mark Janssen - Founder 4x4 Discovery Travel