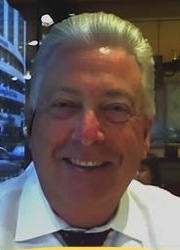 In this episode of The Alliance Conversation Bruce Acheson put's alliances in the perspective of the corporate world, working with ISV's and system integrators. Bruce shares many insights on what to do and what to expect. When as a smaller company partnering with a large corporate then don't expect the large corporate's CEO to be out there to provide you executive support, but do expect it is delegated to the appropriate level. Check for executive support and run if there isn't any!
In the recommendations on his LinkedIn profile Bruce is described as practical, creative and as a walking knowledgebase of information regarding strategic alliances. That indeed shows when listening to this episode of The Alliance Conversation.
Bruce Acheson (@bruceach on Twitter) is Director Strategic Alliances at Convergys and can be reached through his email at Convergys.
Listen to my conversation with Bruce: you can download the file, subscribe in iTunes, or use the player below.