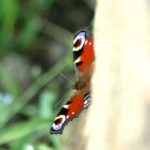 Sooner or later every alliance will reach a point where it is ready for change. For one it may come sooner than for the other. The alliance may have served its purpose, conditions may change for a partner or markets may change. With any of these situations an alliance reaches a point for change, a transformation into a new state, or maybe even a termination of the alliance. A transformation often takes place when an alliance is already in existence for a while. Also relative young alliances might reach a point of transformation. For instance, this might happen if an alliance has a greater potential than so far could have been reached.
How do you transform an alliance?
Research shows that companies who follow an alliance process, have a greater chance for alliance success than companies who create alliances in an ad-hoc fashion. Also when facing the need for an alliance transformation, it is best to do it in a structural way. Depending what causes the need for transformation, you might want to go back to the earlier stages of the alliance lifecycle. Value proposition, partner selection and eventually negotiation will be among the steps that will lead into the renewed alliance.
Partner selection may look strange in this list; after all we already have an alliance partner. But within the need for transformation one should consider if your partner in this particular alliance is still the right partner for continued success. The playing field might have changed and there might be partners who better fit with your adjusted needs. Then even when it turns out that your current partner is no longer number one in the list, there will be advantages to continue with them. The elements you just determined why they are no longer number 1 will come in helpful in negotiations and later on during management of the alliance.
Many steps
As every alliance is different, there is no magic formula to transform alliances. Next to re-evaluating the partner selection, there will be many more steps to take. The particular steps that you will need to take may be different per alliance. Are you interested in discussing how your alliances can be transformed? Contact me to schedule a call!