Happy New Year!
A new year brings new opportunities, although I firmly believe that we don't have to wait for a new year to see opportunities. After all, every new day brings new opportunities. Nevertheless the start of a new year is often the moment to look ahead: what will the new year bring? Well, like you, I can't predict the future, so I don't know what the year will bring. What I do know is what is in my plans for the new year:
My mission for 2014 continues to "make partnerships and alliances simple" to enable you to be on the success side of the 80% rule. My personal focus will be on the creation and facilitation of alliance related content and on nurturing customer relations. I will be out even more to spread the message. To enable myself to do so, I am expanding my team to offload myself from everything that is not involved with my focus tasks.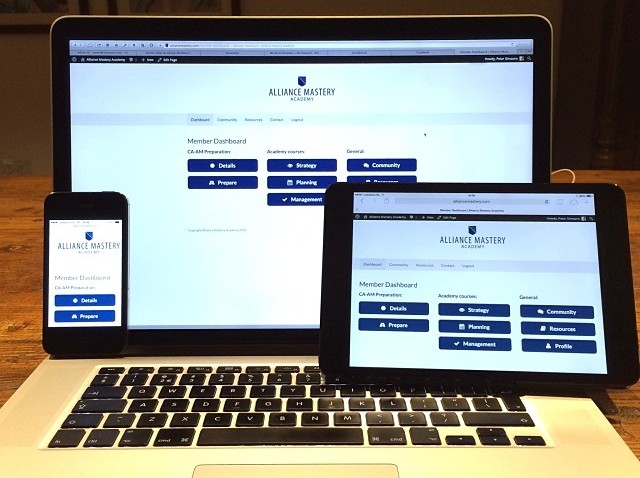 One of the cornerstones for 2014 is the Alliance Mastery Academy. My team and I have been working hard on the Academy and I shared this photo on social media last week, showing that the framework is almost ready. Everything is on schedule for a timely launch on the 15th of January.
My personal involvement through teaching, coaching, facilitating and speaking is one of the other cornerstones for 2014: a number of alliance management workshops for customers is already in the schedule and in April there will be the Alliance Mastery Masterclass in Amsterdam. (Did you already reserve April 3 and 4 in your schedule?).
My website continues to publish two new articles every week and the Collaborative Business Podcast just turned into a weekly podcast. Last Thursday the year kicked off with a conversation with Bruce Dönszelmann of KLM Royal Dutch Airlines. Coming Thursday Snehal Desai of Dow Water & Process Solutions will be my guest.
I will not dare making predictions for the development of the alliances and partnerships profession in 2014. So let's stick to what I expect will happen:
Creating alliances as a strategic instrument to grow organizations and to create new products and solutions will continue to rise in importance
Collaboration will be the new competition
Awareness will rise among senior management that properly collaborating in partnerships and alliances is a profession on its own
What are your expectations for 2014?
Share them in the comments below.