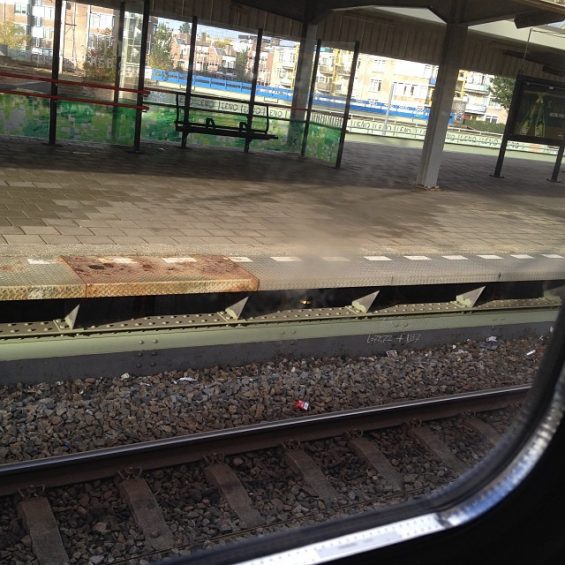 You know that collaboration is essential in everything we do. Yesterday I travelled by train to meetings in Amsterdam and I had to get out at the Amsterdam Muiderpoort station. However, something went wrong: the train did stop, but on the wrong track and thus we as passengers were unable to get out. Quite unfortunate, but mistakes happen, so I did not really care. The train would continue to the next station where I could connect on to the metro and I would still make it on time to my meeting.
However, what bothered me in this situation is the fact that the Dutch Railway staff publicly started to blame their partner ProRail for this omission. First through a public announcement in the train and followed by the Train Guard who kept on excusing the Dutch Railways (NS or Nederlandse Spoorwegen) behind the fact that ProRail had made a mistake.
I understand that putting a train on the wrong track can be a serious mistake, with potentially far more consequences than passengers who can not leave the train. However, being in the space of alliances and collaboration, I was astonished about the communication. After all, the result of an alliance is the result of the collaborative effort of all the partners. Communication is an essential element in that collaborative effort and you simply do not put your partner on the spot to make yourself look good.
It clearly would have been better to keep the customer in mind. The communication should have been focussed on helping the passengers who could not leave the train to get back to their destination in the most convenient way.
When you have been involved in a partnership, you have faced situations where your partner makes a mistake. It happens. After all, nobody is perfect, everyone makes mistakes. If the situation involves your customer, like in this case, what would you do; how would you handle communication to your customer?