This is a guest article from John Porterfield, Alliance Professional at AllianceGuy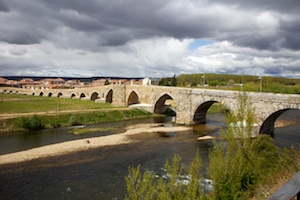 Bridges are a vital set of resources of transportation connection hubs for commerce. In the United States alone there are 607,380 bridges as of 2013 according to an infrastructure report card.  Without them we would essentially isolate communities, businesses, and cause complete havoc on how goods will make it for delivery from point A to B to C.
In taking the bridges analogy that I just used, a similar approach of the concept can be applied to how we build relationships in business and forming Strategic Partnerships or Alliances. Each day we have the opportunity to build and improve key relationships, and in our complex and fast moving business climate we can end up overlooking how we form solid and effective business relationships that can be successful.
For Alliance or Strategic Partnerships its even more of a necessity to ensure we understand our audience, listen, and build trust as relationships turn into formal joint business efforts, or work to identify how complement each other in solution. At the end of day its about demonstrating value and quality to the customer.
Here are a few key areas that  I advise others to think about:
Know Your Audience – We've heard this before but do we use it?  For Alliances, its a critical process to institute as one of your first steps in evaluating and managing a potential new business Alliance. Learning to understand who they are by interacting with their leadership, individuals, corporate teams, and understanding the culture of the company provides more knowledge of how to build a more solid plan for working together.
Listening – Are we listening or talking? it's easy for this to get overshadowed. I suggest, however, if we are not paying careful attention for ourselves and those involved in the conversation, then we can potentially miss critical building blocks and forming the right business relationship. Take steps to listen which will enable to you to learn from them and define the proper next steps.
Trust –  This is a biggie!  It an area of missing opportunities to correct mistakes or misunderstandings that affect the business partnership or Alliance. We all know strategies can change over time and understand that's part of the cycle of things. Being authentic and open in the relationship management process will go a long way of curbing and managing potential negative consequences.
What do you think? I would be interested in comments and feedback.
---
About John Porterfield: John is focused on the Art and Science of relationship building in Strategic and Brand Alliances with the Strategic 180 Group. You can reach  him via  john@allianceguy.com or on Twitter @AllianceGuy
This article was initially published on July 16, 2013 at allianceguy.com.