There is one sunflower in our garden that has been very focused on becoming the tallest this year. Taller than his sunflower friends and taller than plants in our neighbors corn field. With 324 cm in length it succeeded and it now towers above every plant of its kind, and the corn field as well. 
What has your focus? 
Where do you want to succeed?
Sharpen your focus and boost your collaborative results by working with an alliance mentor
---



Working with an Alliance Mentor is like an experienced captain working with a harbor pilot to help him navigate through dangerous waters.
The pilot brings in his experience and knows his way around. As your Alliance Mentor I will bring in my experience and will help you navigate your alliance efforts around the pitfalls.
Learning
Participating in mentoring provides you with a practical "on the job" learning program whereby you will learn about the theory, and do's and don'ts while preparing your partnership.
ROI
Participating in mentoring will save you time and money. The guided process works faster than when you have to explore the unknown territory by yourself. The monetary return on investment can be infinite. Many ad-hoc alliances and partnerships fail. These are often costly failures where companies have already heavily invested in their alliances. The return on investment for the program will be found by the savings you make by preventing failure.
New perspectives
Working with a mentor brings an outsider perspective to your business. The mentor will be unbiased to your situation and ask many questions to understand your situation. This will help you to find fresh perspectives on your partnership challenges.
Working with a mentor will help you to find fresh perspectives on your challenges, to improve your skills and to create improvements in your productivity as well.
An alliance mentoring engagement is a 6-months or a year-long commitment during which we will work one-on-one together.
As your alliance mentor, I will guide you in your personal and organizational alliance developments:
I will be your sparring partner, your sounding board, and your accountability partner.
You can bounce off your ideas and your challenges to me.
We will work closely together, and I will provide input and ask questions.
I will provide you with practical guidance for your challenges in your work. I will bring in my knowledge and experience as a Certified Strategic Alliance Professional (CSAP) and as a Certified Coach in Marshall Goldsmith's Stakeholder Centered Coaching methodology.
We will agree on a regular call schedule and in between our calls, I will be available on demand: you will have my unlimited support!
Peter is an excellent strategic alliances and personal coach. His sharp observations, and thought provoking questions, helped me in defining a purpose-driven approach to my (professional) life.
Jorge Fernandes - Innovation Executive and Strategic Advisor
How it works
We will set up a regular monthly (Zoom) call in which we will discuss your plans, challenges, and progress. In between our regular calls, you will have my unlimited email and phone support. Also, we can decide to schedule additional calls or to meet in person.
At the beginning of the engagement, we will spend time on exploring your plans and identify the areas that need attention.
Depending on the specific areas where you need my support, we can decide to involve your stakeholders in the process. When we do, we will identify the stakeholders that need to be involved and I will interview them to solicit a 3600 view on the state of Alliance in your company. Throughout the program, these stakeholders can be involved by you on a regular basis. This will provide regular feedback on the alliance development in the organization and creates involvement and accountability for the stakeholders to support and to take part in the process, which impacts the organization as a whole.
Alliance mentoring can cover a broad set of topics within the collaborative business realm. My mentoring is focused on helping you make your business collaborations work and achieve the success that you aspire. This page provides an overview of previous engagements and might give you a sense of what Alliance Mentoring can do for you.  Feel free to schedule a complimentary exploration call to find out if Alliance Mentoring with me is right for you.
Investment
The return on investment of Alliance Mentoring is generally high. My clients improve their capabilities, their position in the organization and with that their alliances will improve as well. Both you and your company will become better as the result of an alliance mentoring engagement. Alliance Mentoring requires an investment from you when it comes to time and performing the actions we agree upon. Alliance Mentoring also requires a financial investment from your company.
To summarize:
We will always start with a complimentary introduction session where we will explore if we are a fit.
We will identify where you need to focus your development and where you need support.
We will in general work through 1 or 2 (video) calls or meetings per month.
In between our regular calls, you will have my unlimited support via email!
In case you want me to support you in meetings that require me to travel, we will agree on a separate reimbursement.
Each call can be recorded if you like
You will grow in your alliance capabilities
Your alliances will improve
You will have your personal sounding-board and sparring partner
Peter is extremely flexible in his approach, allowing me to guide the content and structure of the sessions, but always ensuring that he fully understands the challenges being faced. He offers sound advice and often draws on his own experiences, which adds a very useful dimension to ideation and problem solving. I would highly recommend Peter's services as a way to challenge yourself in your professional development, regardless of your experience or alliance speciality. .
Helen Martin, Strategic Alliances Manager, MedinCell
Peter really wants to understand your needs, so he can add value where you need it. He asks the right questions that also brought me forward in defining of what I really need.
Manuel Oomen - Director Alliances Philips Lighting
---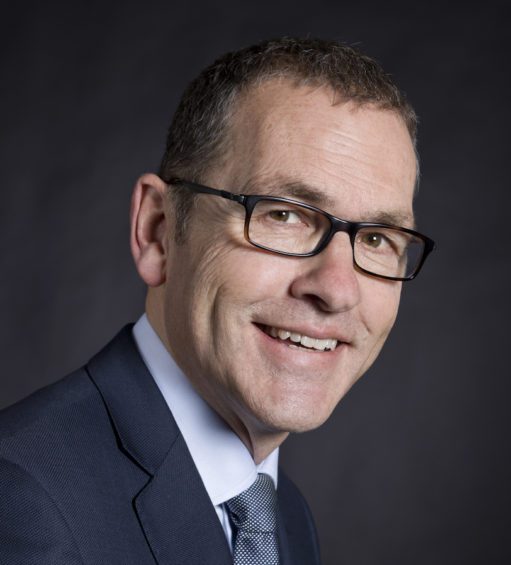 As an executive coach and alliances mentor with 34 years of business experience, the work of Peter Simoons sits at the intersection of collaboration and leadership. He supports business and alliance leaders around the world in unlocking their full potential — for themselves, with their teams, and in strategic partnerships with other organizations.
Throughout his three-decade long career, Peter has held managerial roles with various companies in the Netherlands. In 2001, he turned his focus towards alliances, taking on the role of Global Client Executive Healthcare with IBM before moving into the Alliance Executive position, where he was responsible for developing and managing global alliances with Royal Philips and NXP Semiconductors. Peter was President of the Association of Strategic Alliance Professionals (Benelux) from 2008 to 2013 and later co-founded The Alliance Roundtable and Alliance Accelerator. He's been working as an executive coach and alliances mentor since 2010.
Peter is a Certified Strategic Alliance Professional (CSAP) and a Certified Coach in the Marshall Goldsmith Stakeholder Centered Coaching methodology
---
Peter is the coach and mentor you want by your side during those "headwind" situations, when progress seems difficult, as well as "tailwind" situations when the wind is at your back and there's a need to sustain focus during fast-paced growth.
Janice Babia-Ramos - Director, Strategic Business Improvement - Johnson and Johnson
Peter is an excellent coach. He asks incisive questions and sets me on to action. This has resulted in focus, speedier development of my business ideas and a direction I'm happy with and probably would not have dared take without Peter's work.
Mark Janssen - Founder 4x4 Discovery Travel
Peter has a down to earth (personal) coaching style, with an ability to listen and jointly seek out what really works combined with a subtitle persistence to make sure I acted on my commitments.
Grant Nelson - Cloud Marketing Manager, Europe, IBM