You are a successful leader. You want to sustain and increase your leadership success, with your team and in collaboration with other organisations in alliances, partnerships and ecosystems. To do so, you'll need to further develop yourself, possibly change your behavior and manage and involve your stakeholders. Success might look like an overnight change, but in fact it is a lasting conscious journey following a solid roadmap.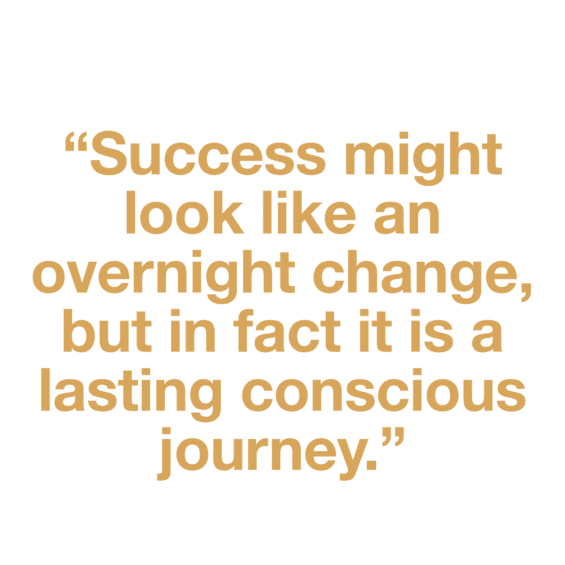 We live in the decades of collaboration. As a successful leader you realise that going through this journey alone is not an option. Being alone is solitary and lacks the valuable input of others. Other people who will see you differently to how you see yourself. These people, your stakeholders, will provide helpful input for your development. This input is called "feedforward", it gives you ideas about how you can be even more successful in the future.
Working with a coach on your collaborative leadership success is much like working with a guide on a journey. Your coach is independent from your organisation and committed to guiding you on your journey to greater success. He or she will be your sounding board and will provide ideas aimed at helping you achieve your goals. Your coach will provide you with a different, outside in, view about yourself and about your work.
Working with a coach on your success journey will help you to:
Gain success in a less stressful way.
Improve your team performance.
Improve your personal productivity.
Grow your collaborative leadership capabilities.
Grow your organisation's partnering capabilities.
Grow your organisation's attractiveness as a partner of choice.
The above list is not exhaustive, there will be other areas where working with a coach will also impact positively.
Eric Schmidt, former CEO of Google, summarised it in this way:
"Every famous athlete, every famous performer, has somebody who is a coach. Someone who can watch what they are doing and say 'is that really what you meant, did you really do that thing?' They will give them perspective. The one thing people are never good at is seeing themselves as others see them. A coach will really, really help." 
How do you consciously work on your success journey?
---
Interested in more information? Click here to continue reading how a typical collaborative leadership coaching engagement works.