Why Alliance Training?
Not sure how to accelerate partnerships to create rapid growth and synergy?
Missing a common alliance framework?
Need to restore trust in relationships?
Looking to accelerate out of the crisis and grow your business with strategic alliances?
Join the world's only hands-on online Alliance training for Partnering Professionals and teams.
Get structured, tried-and-tested methods.
Create and manage successful alliances and partnerships.
After attending this Online Alliance & Partnerships Masterclass you will know how to create and manage successful Alliances & Partnerships for your company.
This practical class has its focus on improving your alliance & partnerships skills and you will reap the benefits of attending the class already the next day back in your work.
This Masterclass will change the way you work with alliances & partnerships, forever.
Our masterclass is based on the skills and competencies that the Association of Strategic Alliance Professionals (ASAP) has found critical to the success of collaborative business relationships.
This masterclass guides you through the entire alliance lifecycle, covering elements such as..
Alliance-specific strategy
Analyzing and selecting partners
Building trust and creating value
Operational planning
Alliance structuring and execution
Launch and management
Transform, innovate, exit
We take an adaptive approach to learning in our masterclass sessions.
This allows us to dive deeper into the topics that are relevant to the circumstances that you and your fellow participants are facing. Based on the unique composition of people in the online classroom, we discuss not only the tools and practices, but also the 'soft elements' of alliances – such as culture and behavior.

The tools you will get
Scenarios: Multiple industry examples with typical challenges that help to clarify best practice approaches and tools – through interaction and experiential learning.
Worksheets and Templates: Key tools for applying proven methods and structures to any alliance type.
eBooks:

The 4-step guide to successful partner selection
25 tips for successful partnerships and alliances
Successful partnerships and strategic alliances

One year access to the Alliance Accelerator community platform.
4 one hour group coaching calls as a follow up to the Alliance Masterclass.

How Alliance Training works
This Alliances & Partnerships Masterclass will take place online, using Zoom video technology that allows us to present and discuss with you like in a live classroom. Scenario group work will be done by using virtual breakout rooms.
This will be a fully packed and intense class and hence we have split the Masterclass over 3 education sessions of 3 hours each.
In between the Masterclass sessions you will have time to apply the learning to your situation. Also you will have our unlimited support via email and in the Masterclass discussion group.
The workshop was an eye-opener for me. Not just the structure and work methods but mostly the wealth of experience used to reflect on your own situation and uncover areas for improvement.
Ryan Duffels, Global Partner Manager at Zebra Technologies Netherlands B.V.
The Alliance Masterclass was well received by the Partnering professionals at Nintex EMEA. The tools and case studies that we worked through really helped our Partner Managers. A very impactful masterclass!
Glen Wilson, Snr. Director EMEA Regional Sales at Nintex
Very useful alliance training – makes alliance managers of every level of experience think about how to do things better and with more systematic reflection.
Michael Kaschke, Alliance Director at Reckitt Benckiser
Registration
November 2021
Lesson 1 – 10 November 2021
Lesson 2 – 17 November 2021
Lesson 3 – 24 November 2021
EUR 995
December 2021
Lesson 1 – 1 December 2021
Lesson 2 – 8 December 2021
Lesson 3 – 15 December 2021
Lesson times: 14:00 – 17:00 CET
EUR 995
January 2022
Lesson 1 – 17 Januari 2022
Lesson 2 – 2 February 2022
Lesson 3 – 17 February 2022
Lesson times: 16:00 – 19:00 CET
EUR 1250
Register before 31/12: EUR 995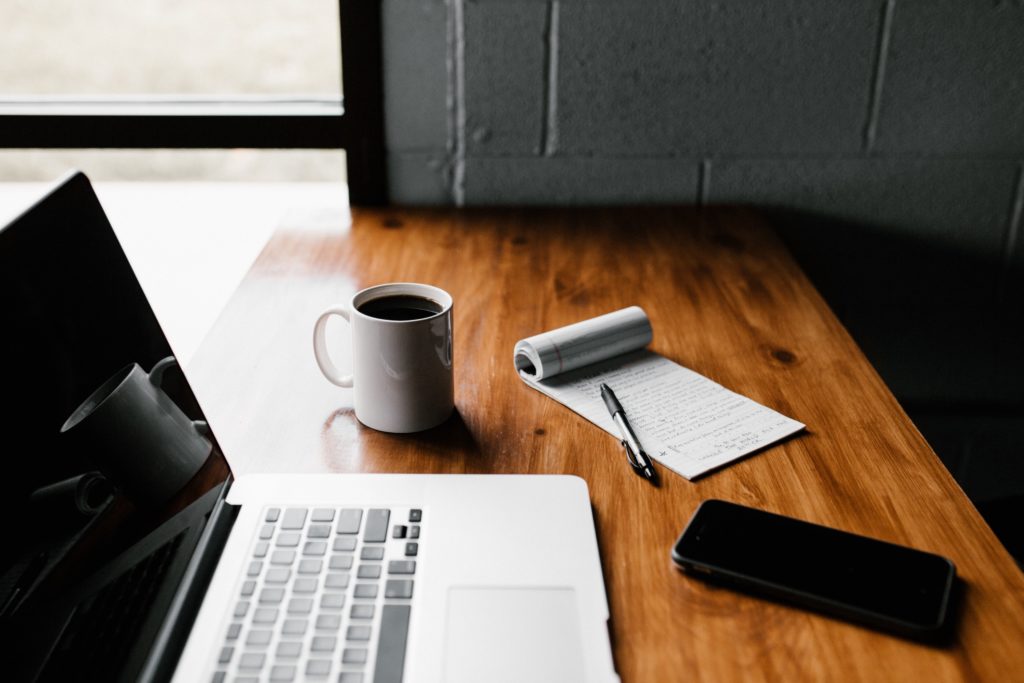 Key benefits from this course
60% of CEOs recognize Alliances and Partnerships as a path to strategic growth, yet their typical failure rate is over 50%.
The Alliance & Partnerships Masterclass is a world class opportunity for you to improve your alliance skills and pragmatically apply them to your work.
The Alliance & Partnerships Masterclass will help you to increase your success rate to over 80%!
When you become a masterclass student, you get instant access to all the tools and methods you need to win complete control of your partner relationships. With our help, you can overcome all your major alliance and partnership challenges.
Struggling to select the right partners?
Not sure how to accelerate partnerships to create rapid growth and synergy?
Missing a common alliance framework for everybody to use?
Need to restore trust in relationships gone bad?
Looking to accelerate out of the crisis and grow your business with strategic alliances?
By simply investing in three half days of your time, you will walk away with a complete toolkit that is ready to implement in your organization immediately.
Become the alliance expert in your business
Alliance skills are rare in the business world. By gaining the expertise this masterclass provides, you can enrich your business with new capabilities and proven methods for success – while also adding a highly valuable skillset to your professional profile.
We have already delivered this alliance training to more than 800 partnering professionals around the world, with the average participant satisfaction rating of 9.1 of 10.
Our masterclass is based on the skills and competencies determined by the Association of Strategic Alliance Professionals (ASAP) as critical to the success of collaborative business relationships.
---
Join the hundreds of business professionals who have already gained tangible benefits from this alliance training!
---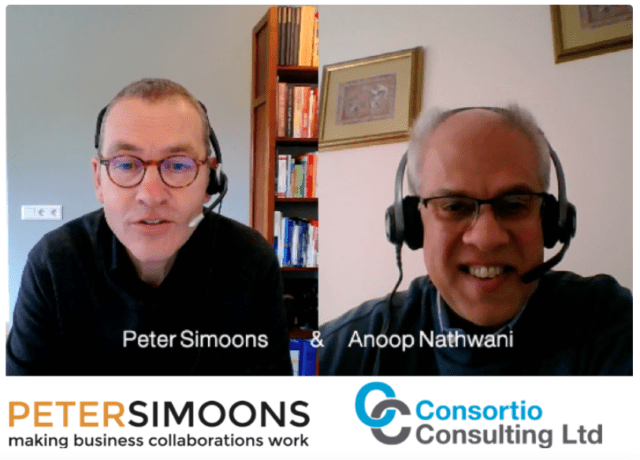 Who are we?
We are Peter Simoons and Anoop Nathwani. We are recognized and seasoned Alliances & Partnerships professionals, with decades of experience in building and managing Alliances and Partnerships with impact in the billions.

We understand the challenges you, as an Alliances and Partnerships professional, face as we have walked in your shoes and built and managed Alliances and Partnerships for a long time and at the highest level. Nowadays we utilize our experience in helping you build and manage successful Alliances and Partnerships and allowing you to drive competitive advantage for your business. The Masterclass is just one of the ways we do so.

We practice what we preach: we both have our own company (Simoons & Company and Consortio Consulting) and the Alliance Accelerator community and the Alliance Masterclass are the results of an alliance between our two companies.
This masterclass is the go-to place for anyone who needs to get all the theory, along with great practical advice, on how to start (and improve) your alliance model/strategy.
Hit the ground running by attending this master class instead of spending ages on desktop researching the subject.
Abri Nel – Executive Officer: Digital, Capricorn Group
In every profession, in every work. You sometimes need to surface for a breath of air, get inspired and energized. Never stop learning and keep your mind open for new thoughts and ideas. The time I've spent with Anoop Nathwani and Peter Simoons was an investment, not just for the company by providing me the right tools, methods and mindset for successfully alliances. It was also an investment in myself, to focus on the "Why" and re-discover the passion of alliances work.
Roger Risdal – Strategic Alliances Manager, Adobe EMEA
The Alliance Masterclass covers the entire alliance lifecycle, providing very useful and practical input for alliance managers at all levels. Beginners benefit a lot, professionals get inspiration and reassurance. The alliance training is interactive, participants profit from the vast experience of Peter and
Anoop. Following the structured approach should make alliances/partnerships highly successful.
Dr. Johann Betz – VP Business Development & Strategic Alliances, AtoZ-CRO GmbH
Frequently asked questions
This alliance training was very thorough, highly interactive and provided an excellent basis for my later success.
Ian Rothery, Managing Director at Fitch Solutions
This workshop helps a lot to professionalize the Alliances team and create a common framework for everybody to use.
Tobias Nittel, Director Alliances at SAS Institute