Paul Terlemezian is President and Founder of iFive Alliances and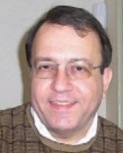 my guest in today's episode of The Alliance Conversation. Paul brings about 20 years of alliance and direct sales experience to our conversation. In 2003 Paul formed iFive Alliances specifically to help small companies implement strategic alliances.
In this episode Paul will talk about three "buckets" of company sizes, small, medium and large and he will explain which combination of companies has his preference for alliances.
A diagram highlighting the 16 different types of alliances that can be recognized will be discussed and you will learn why trust is a crucial factor in creating alliances. After our conversation Paul shared the diagram with me which can be downloaded here for your convenience. Just click on the diagram thumbnail on the right. For those of our listeners who are interested to read a book on trust, in the conversation Paul recommended Trusted Partners, by Jordan Lewis.
Listen to my conversation with Paul Terlemezian by downloading the file.