For Guaranteed & Measurable Leadership Growth
Leadership growth and improving effectiveness take place at work while interacting with stakeholders!
Most successful leaders / managers today have a good intellectual understanding of the various management tools & skills required to lead an organization successfully. Therefore the major leadership challenges for managers and executives today is NOT understanding the practice of leadership, BUT practicing their understanding of leadership. For successful organizational leaders to become more effective, leadership change needs to be positive, sustained, recognized and acknowledged by their stakeholders (and others).
Marshall Goldsmith Stakeholder Centered Coaching is a real time on the job process that is highly effective and time efficient. Accelerating leadership growth and effectiveness is about changing behaviors and creating new processes & habits while interacting with others (stakeholders) on the job.
Awareness and Acceptance is not enough!
Coaching frequently focuses on assessing leadership effectiveness and action planning which results in a strong emphasis on awareness and acceptance. As a result the leader intellectually understands where leadership change would be desirable and how leadership change would lead to higher effectiveness. Though this step is critical at the outset of the coaching process as it defines the 'intent of the leader to change', it often times results in a long list of good action intentions that might not see the light of day.

Action and Acknowledgement is key!
Marshall Goldsmith Stakeholder Centered Coaching takes the leadership change process further, outside the leader's office, and into their work environment with the stakeholders. Stakeholders can provide important and insightful suggestions for behavioral change that would help leaders to become more effective on the job. The Stakeholder Centered Coaching process includes a strong emphasis on action implementation and follow-through to make change stick, thus creating more effective leadership behaviors and habits. Leadership growth has only real value though implementing change that is sustained, recognized and acknowledged by stakeholders in the workplace. Perception is reality.
Stakeholder Centered Coaching guarantees measurable leadership growth
The efficacy of Marshall's Stakeholder Centered Coaching approach has been clearly demonstrated:
A comprehensive study among 11,000 business leaders on 4 continents concluded that 95% of leaders who consistently applied the Stakeholder Centered Coaching process measurably improved their leadership effectiveness. This study is described 'Leadership is a contact sport'.

Numerous great top executives, leadership thought leaders and HR development professionals have firsthand experience in working with Marshall Goldsmith and applying his Stakeholder Centered Coaching process for themselves and their organizations.

Stakeholder Centered Coaching does not require any 'extra valuable time' from busy business executives as the coaching and leadership change process is integrated in their leadership role on the job.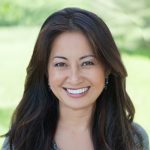 Peter is the coach and mentor you want by your side during those "headwind" situations, when progress seems difficult, as well as "tailwind" situations when the wind is at your back and there's a need to sustain focus during fast-paced growth.
Janice Babia-Ramos - Director, Strategic Business Improvement - Johnson and Johnson
The coaching program
Marshall Goldsmith Stakeholder Centered Coaching makes leadership growth a real time on the job process that drives lasting value for the leader and the organization. The coaching program is a structured process that involves the leader and his/her stakeholders (boss, peers, and direct reports) and integrates the coaching process into the daily activities of the leader and his/her interactions with the stakeholders at work. As a result, this coaching process creates lasting leadership effectiveness growth and performance improvement on the job!
Explore what Stakeholder Centered Coaching can do for you
Click here to schedule an exploratory call with me …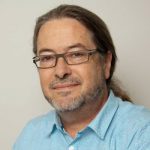 Peter has a down to earth (personal) coaching style, with an ability to listen and jointly seek out what really works combined with a subtitle persistence to make sure I acted on my commitments.
Grant Nelson - Cloud Marketing Manager, Europe, IBM