Mentoring program
Research shows that following a structured process increases your chances of creating successful alliances significantly. Selecting the right partner and structuring your partnership is an essential element.
Why this program?
The mentoring program "Selecting the right partner" is aimed at people who are in the process of creating a partnership or strategic alliance. The program offers you a guided approach through the structured process of partner selection. This approach is built on years of experience and can prevent you from wasting a lot of money and time spent on a partnership that doesn't work out in the end. With this mentoring program, you will create better partnerships faster.
I keep my work practically applicable to your situation. It is also important that you will learn to apply best practices to partnership situations yourself. Therefore, our sessions will be a mixture of education and practical guidance. As your alliance mentor, I will be your teacher, your sparring partner, and your accountability partner.
How does it work?
In the interactive kick-off workshop, we will blend education with practical exercises. We look at why the steps will need to be taken and then apply them to your situation. At the end of the first session, you will have a set of actions to apply to the partnerships you are already in or are creating.
One to two weeks later we will have our follow up session in which we look at the progress you made and the challenges you have encountered. For these follow up mentoring calls, we will agree on a regular schedule that fits your business needs. In between our calls, I will be available for support via email when you need me.
In total, this mentoring program consists of 5 sessions:
Kick-off workshop

Four mentor sessions with a one or two-week interval
The workshop and mentoring sessions will take place via Zoom video calls unless we happen to be in the same location. The program can be extended with additional mentoring calls.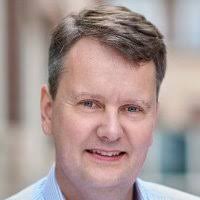 Peter has supported the Niaga team on their journey towards a real change in the way the world deals with materials and waste. Great support by Peter on individual level for all team members combined with good insights on alliances and collaboration between SMEs and multinationals.
Josse Kunst - General Manager - DSM-Niaga
For who?
The "Selecting the right partner" program is for people who are in the process of creating a partnership or strategic alliance.
Your benefits
Working with a mentor is like an experienced captain working with a harbor pilot to help him navigate through dangerous waters. The pilot brings in his experience and knows his way around. In this case, your mentor brings in his experience and will help you navigate your alliance efforts around common pitfalls.
Learning
Participating in the mentoring program provides you with a practical "on the job" learning program whereby you will learn about the theory, and do's and don'ts while preparing your partnership.
ROI
Participating in the mentoring program will save you time and money. The guided creation process works faster than when you have to explore the unknown territory by yourself. The monetary return on investment can be infinite. Many ad-hoc alliances and partnerships fail. These are often costly failures where companies have already heavily invested in their alliances. The return on investment for the mentoring program will be found by the savings you make by preventing failure.
New perspectives
Working with a mentor brings an outsider perspective into your business. The mentor will be unbiased to your situation and ask many questions to understand your situation. This will help you to find fresh perspectives on your partnership challenges.