Description
Not sure how to accelerate partnerships to create rapid growth and synergy?
Missing a common alliance framework?
Need to restore trust in relationships?
Facing a decline in market position or revenue without strategic alliances?
Join the world's only hands-on Online masterclass that gives Alliance Professionals and teams structured, tried-and-tested methods for creating successful alliances and partnerships.
After attending this Online Alliance & Partnerships Masterclass you will know how to create and manage successful Alliances & Partnerships for your company. This practical class has its focus on improving your alliance & partnerships skills and you will reap the benefits of attending the class already the next day back in your work.
What you will learn
Our masterclass is based on the skills and competencies that the Association of Strategic Alliance Professionals (ASAP) has found critical to the success of collaborative business relationships.
This masterclass guides you through the entire alliance lifecycle,
covering elements such as…

We take an adaptive approach to learning in our masterclass sessions. This allows us to dive deeper into the topics that are relevant to the circumstances that you and your fellow participants are facing. Based on the unique composition of people in the online classroom, we discuss not only the tools and practices, but also the 'soft elements' of alliances – such as culture and behavior.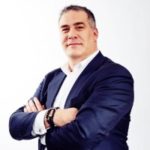 The workshop was an eye-opener for me. Not just the structure and work methods but mostly the wealth of experience used to reflect on your own situation and uncover areas for improvement. It gave me purpose and better focus in my work as a Global Partner Manager for Zebra.
Ryan Duffels, Global Partner Manager at Zebra Technologies Netherlands B.V.
How it works
This Alliances & Partnerships Masterclass will take place online, using Zoom video technology that allows us to present and discuss with you like in a live classroom. Scenario group work will be done by using virtual breakout rooms. This will be a fully packed and intense class and hence we have split the Masterclass over three education sessions of 3 hours each. In between these sessions you will have time to apply the learning to your situation and you will have our unlimited support via email and the Masterclass discussion group.
To solidify the learning in the Masterclass and help you embed it in your work we offer next to the standard Masterclass also an enhanced version which includes three additional months of group coaching.
Dates and prices
The online Alliance & Partnerships Masterclass and coaching sessions will take place on the following dates.

Who are we?
We are Peter Simoons and Anoop Nathwani. We are recognized and seasoned Alliances & Partnerships professionals, with decades of experience in building and managing Alliances and Partnerships with impact in the billions. We understand the challenges you, as an Alliances and Partnerships professional, face as we have walked in your shoes and built and managed Alliances and Partnerships for a long time and at the highest level. Nowadays we utilize our experience in helping you build and manage successful Alliances and Partnerships and allowing you to drive competitive advantage for your business. The Masterclass is just one of the ways we do so.
Become the alliance expert in your business!
Alliance skills are rare in the business world. By attending this Online Alliance & Partnerships Masterclass you will enrich your business with new capabilities and proven methods for success – while also adding a highly valuable skillset to your professional profile.
Register now: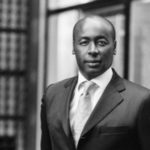 The Alliance Masterclass was well received by the Partnering professionals at Nintex EMEA. The tools and case studies that we worked through really helped our Partner Managers. A very impactful masterclass!
Glen Wilson, Snr. Director EMEA Regional Sales at Nintex