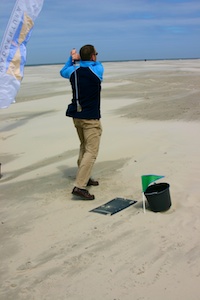 Last week I had an online conversation with a business coach, who claimed that a round of golf would be sufficient to select the right collaboration partner. I clearly did not agree. This business coach is primarily focused on solo entrepreneurs, who need to select a project partner. In such a situation a lighter selection process might be applicable than for large scale alliances, but still I doubt if a round of golf will provide sufficient information. (disclaimer: I am not a golfer.)
The best practices as we know are often based upon experiences from large organizations, who have the bandwidth and the need to do a very thorough partner selection. However, smaller companies and solo entrepreneurs can benefit from these best practices albeit on a smaller scale as well. Similar how I described creating my partnership with Phoenix Consulting Group.
The partner selection checklist is meant to guide you in a helpful way through the process of partner selection and help you to identify points of attention for later management or points of attention that might create a no-go decision. I believe that this checklist is applicable to every type and every size of company. The smaller companies may apply a lighter version, whereas a more thorough process can be applied for larger companies or companies in situations with alliances with a higher impact/risk.
What is your view? Can such a list be helpful in all type of partnerships? You can purchase the partner selection checklist here, it is now part of the 4-step partner selection guide and I look forward to your feedback!