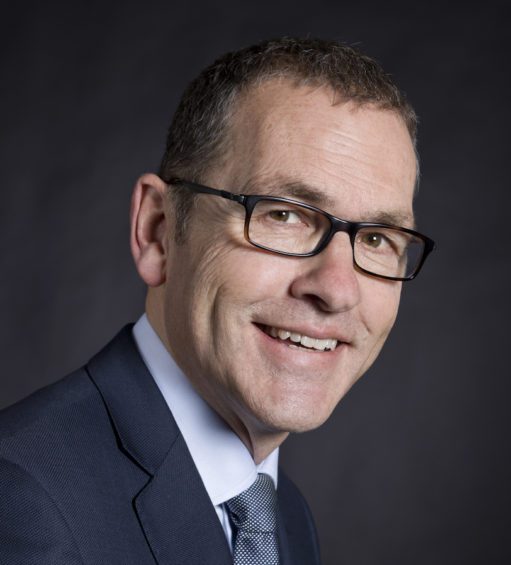 Mijn passie is om mensen te helpen zich verder te ontwikkelen. Daartoe inspireer ik hen graag om het resultaat te behalen wat ze aspireren, voor zichzelf en voor hun organisatie: "Inspire to Aspire".
Als Executive Coach werk ik op het snijvlak van samenwerken en leiderschap.
In een samenwerking met een cliënt stel ik veel vragen. Vragen om jouw wensen en doelen goed te kunnen begrijpen. Soms stel ik ook sturende vragen, om jou te inspireren de juiste richting te kiezen en acties uit te zetten. In overleg betrekken we jouw stakeholders in het proces en creëren we een veilige omgeving voor jullie om input te verkrijgen. Dat zal een stroomversnelling in jouw ontwikkeling brengen, waardoor jij jouw beoogde resultaten nog sneller en beter kan behalen.
Waarvoor kan je mij inzetten?
Als je nog beter wilt worden in wat je doet,
Als jij jouw leiderschapscapaciteiten verder wil ontwikkelen,
Als je behoefte hebt aan een opbouwend kritisch klankbord,
Als jij jouw samenwerking met stakeholders of met andere bedrijven wil verbeteren,
Als je de samenwerking in jouw teams of board wil verbeteren,
Als je je wilt voorbereiden op de volgende stap in je carrière,
Voor tijdelijk people management om teams en boards nieuw leven in te blazen.
Voordat ik mij in 2010 als zelfstandig coach vestigde heb ik tientallen jaren gewerkt met internationale teams in allianties, partnerships en business development. Als onafhankelijk zelfstandig Executive Coach behoren tot mijn cliënten mensen uit bedrijven als Airbus Defence & Space, DSM, Reckitt Benckiser, MedinCell, Koninklijke Philips, Micro Focus, Wereld Waternet, Jazz Pharmaceuticals, Siemens Building Technologies, ABN AMRO, DSM-Niaga, en Maastricht University.
---
In 2013 heb ik voor het eerst de Camino naar Santiago de Compostela gelopen. Deze pilgrimage bracht mij een belangrijke levenslessen en vele verhalen welke vaak terugkomen als anekdotes in mijn werk. Sinds die tijd ben ik nagenoeg elk jaar een paar weken op de Camino te vinden.
Ik ben de trotse vader van vier jong volwassenen en samen met mijn vrouw woon ik op het platteland van de Achterhoek. Hier zijn wij midden in de verbouwing van onze woonboerderij. Sinds mijn 11e ben ik vervend fotograaf en leg ik veel momenten en landschappen vast. De foto's welke als ondersteuning op deze site gebruikt worden zijn dan ook nagenoeg allemaal van eigen hand.
---
➣ Verbind of volg mij op social media:
LinkedIn
Twitter
Facebook
Direct contact
---
Peter is the coach and mentor you want by your side during those "headwind" situations, when progress seems difficult, as well as "tailwind" situations when the wind is at your back and there's a need to sustain focus during fast paced growth. He has a great instinct for bridging connections and a talent for delivering strategic solutions for optimal business impact.
Janice Babia-Ramos – Global Marketing Director – Johnson and Johnson
Peter has a down to earth coaching style, with an ability to listen and jointly seek out what really works combined with a subtitle persistence to make sure I acted on my commitments.
Grant Nelson – Cloud Marketing Manager, Europe, IBM
Peter has coached me in the development of a new direction for my business. He is an excellent coach. He asks incisive questions and sets me on to action. This has resulted in focus, speedier development of my business ideas and a direction I'm happy with and probably would not have dared take without Peter's work.
Mark Janssen – Founder at 4×4 Discovery Travel
Peter helped us to re-focus on the most important drivers for success in our alliances. With his structured approach and year-long experience, he was able to instill passion and clear direction. We had a fruitful discussion with Peter and believe his support will help us to become even more successful.
Tobias Nittel – Alliance Director SAS Institute
Peter is an excellent strategic alliances and personal coach. His sharp observations, and thought provoking questions, helped me in defining a purpose-driven approach to my (professional) life.
Jorge Fernandes – Innovation Executive and Strategic Advisor
Peter is a very experienced and effective alliance consultant across many industry segments with broad knowledge of deriving incremental value between partners and throughout all facets of business (commercial, supply chain, etc). Peter is very personable, responsive, and has been a pleasure to work with.
Graham Mott – Sr. Director M&A Philips Health & Wellness
Peter really wants to understand your needs, so he can add value where you need it. He asks the right questions that also brought me forward in defining of what I really need.
Manuel Oomen – Director Alliances Philips Lighting