From BFFs to frenemies
Introduction: Companies Overview
Google-Google maps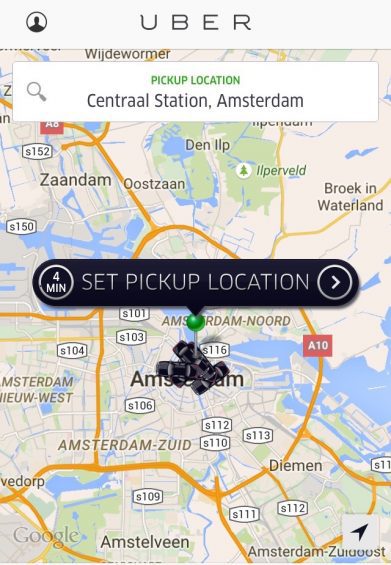 Google began in 1996 as a research project, by two PHD students at Stanford University and turned out to become a multinational technology company, specializing in internet related products and services; including online advertising technologies, search, cloud computing, and software.
A series of acquisitions and partnerships is one of the reasons for Google to become a market leader. It has established collaborations with multiple companies, among which are NASA Ames Research Center (2005), YouTube (2008), Motorola Mobility (2011) and Audi, GM, Honda, Hyundai and NVIDIA, forming the Open Automotive Alliance (2014).
Considering its growth strategy within the last 20 years, Google appears to have significant experience of establishing and managing partnerships and alliances.
Google Maps is a desktop web mapping service developed by Google. It offers satellite imagery, street maps, 360° panoramic views of streets, real-time traffic conditions and route planning for traveling by foot, car, bicycle or public transportation. What first started as a start-up company, founded by two Danish brothers, turned out to be a core service in Google's portfolio, after its acquisition in 2004. A number of partnerships and acquisitions were formed over the next decade aiming to the constant development and improvement of this software and its services.
Uber
Uber is a relatively young international transportation network company, which develops, markets and operates the Uber mobile app, allowing consumers with smartphones to submit a trip request which is then routed to Uber drivers who use their own cars. It was founded in 2009 as "UberCab", by Travis Kalanick and Garrett Camp and began its international expansion around 2012.
Although Uber's service is rather controversial and was challenged by governments and taxi companies, it seems to have created a new trend in transportation, with huge success. Its service is available in 58 countries and 300 cities worldwide and it is estimated that Uber will generate $10 billion in revenue by the end of 2015. Having as its mission to make "transportation as reliable as running water, everywhere for everyone", it aims to achieve price leadership, continually searching for new ways to deliver the highest possible value to the customer.
Existing relationship
Despite the obvious differences between the 'giant' Google and a young start-up named Uber, the two companies have common history. For most of its five-years-life, Uber has been hugely dependent on Google and especially on its huge amount of mapping data, which makes it possible for its riders and drivers to get from point A to point B.
On the other hand, Google was an early investor in Uber services. In 2010, Google made a significant investment in UberCab's first fundraising round, which was followed by the firm's largest-ever investment in 2013, when Google Ventures invested more than $250 million into Uber. At the same time, Google chief legal officer David Drummond joined Uber's board.
The Alliance Proposition and Objective
In 2014 one of the most interesting collaborations of the last decade was established, when Google added Uber integrations to its Google Maps app, allowing users to easily hail a car from inside the app. In more detail, for users with Uber installed on their Android or iPhone, Google Maps can show the estimated pickup time, fare, and travel time to the destination in an Uber. The feature is available for users in over 30 cities around the world, with more cities to come in the future.
This alliance stands as a huge update for Google's mobile apps and a key partnership for Uber, which has Google's blessing and support. Having as their common mission to make transportation as easier as ever, this partnership seems like 'a deal made in heaven'.
Strategic Rationale for partners
It is obvious that the technology and services that both companies provide are highly complementary. Uber's groundbreaking idea in combination to Google's leadership position and unique software services give to this partnership the necessary potential for success and many prospects for further collaboration in even more areas.
For Google itself, Uber offers a number of areas that fit with existing products, including Maps, Google Shopping Express, its on-demand delivery service, and of course, driverless cars. Local is also a major focus for Google, and Uber provides insights from delivery to traffic to local businesses. Google has expertise in processing massive data, but connecting that to real-world businesses and logistics is not its focus. Uber's contribution is the key to achieve that.
For Uber, this partnership with Google represents the strategic connectivity to their product initiatives alongside the expertise that comes with evangelizing new technology with governments and regulatory bodies around the world. Google is a technology powerhouse, with billions of users on an incredibly complementary product suite, ranging from Google Maps, to Android, to self-driving vehicles, which will boost Uber's business, share its expertise and experience and provide easier access to markets worldwide, enabling its next phase of growth.
The evolution of the alliance
The case doesn't end here. As an Alliance Masterclass participant you can read in the full case how the alliance between Google & Uber evolved and where it is at Today. Next, as part of that development, you will find some questions to ignite your thinking about this case and spark the learning of the Google & Uber alliance to apply within your own context.