Peter Simoons is one of the 1300 certified coaches across the world that work together with Marshall Goldsmith. Like all these coaches Peter is trained and certified in one common process: the Stakeholder Centered Coaching process.
Unique program
The Marshall Goldsmith Stakeholder Centered Coaching program that Peter offers you is unique as:
It guarantees you measurable results
Peter's payment is based on the leadership effectiveness growth
This coaching program brings you a real time on the job process that is highly effective and time efficient
The whole program is focused on behavioral change to enhance leadership effectiveness.
Stakeholder Centered Coaching Guarantees Measurable Leadership Growth
95% of the executives who applied Marshall Goldsmith Stakeholder Centered Coaching measurably improved their leadership effectiveness. These results are based on a study of 11,000+ executives and mid-level managers of various multinationals (a.o. GE Capital, Agilent, Intel, Dell, Johnson & Johnson) across various continents, cultures, and industries.
or click here to schedule a call with me.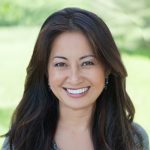 Peter is the coach and mentor you want by your side during those "headwind" situations, when progress seems difficult, as well as "tailwind" situations when the wind is at your back and there's a need to sustain focus during fast paced growth. He has a great instinct for bridging connections and a talent for delivering strategic solutions for optimal business impact
Janice Babia-Ramos - Global Marketing Director - Johnson and Johnson