The Marshall Goldsmith Stakeholder Centered Coaching program that Peter offers you is unique as:
It guarantees you measurable results, and this coaching program brings you a real time on the job process that is highly effective and time efficient.
The whole program is focused on behavioral change to enhance leadership effectiveness.
Stakeholder Centered Coaching Guarantees Measurable Leadership Growth
95% of the executives who applied Marshall Goldsmith Stakeholder Centered Coaching measurably improved their leadership effectiveness. These results are based on a study of 11,000+ executives and mid-level managers of various multinationals (a.o. GE Capital, Agilent, Intel, Dell, Johnson & Johnson) across various continents, cultures, and industries.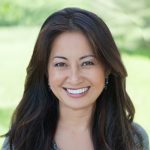 Peter is the coach and mentor you want by your side during those "headwind" situations, when progress seems difficult, as well as "tailwind" situations when the wind is at your back and there's a need to sustain focus during fast-paced growth. He has a great instinct for bridging connections and a talent for delivering strategic solutions for optimal business impact
Janice Babia-Ramos - Global Marketing Director - Johnson and Johnson
A highly effective and time efficient process to enhance leadership effectiveness real-time & on the job
The Marshall Goldsmith Stakeholder Centered Coaching program consists of:
Phase 1. Introduction to Stakeholder Centered Coaching including coachability review and commitment to leadership growth of the leader being coached.
Phase 2-4. Selecting leadership growth areas. The leader selects a handful of stakeholders who take part in the 360-degree structural leadership assessment and behavioral interviews. These stakeholders will support and assess the leader's leadership growth progress throughout the yearlong (or shorter) program. Based on the assessments the leader chooses 1-2 key leadership behaviors to enhance his/her leadership effectiveness.
Phase 5. Leading Change Involving Stakeholders – 11 monthly coaching and action planning sessions.
Mastering the Stakeholder Centered Coaching process creates an on the job coaching process. Through monthly coaching sessions and interaction with stakeholders, the leader creates a real time on the job leadership change process for himself and his/her subordinates at the same time.
Phase 6. Leadership Growth Progress Reviews. On a quarterly / annual basis, the stakeholders assess the leadership effectiveness growth progress (in qualitative and quantitative terms).
Phase 7. Leader as Coach. Equipping the leaders to continue the process on their own and coach their teams (and themselves) to grow their leadership effectiveness going forward. In the end, coaching should not be viewed as a 'one-time intervention' but as a 'must have leadership skill' same as e.g. empowerment, communication, decision making, and execution.
Marshall Goldsmith Stakeholder Centered Coaching makes leadership growth a real time on the job process that drives lasting value for the leader and the organization. The coaching program is a structured process that involves the leader and his/her stakeholders (boss, peers, and direct reports) and integrates the coaching process into the daily activities of the leader and his/her interactions with the stakeholders at work. As a result, this coaching process creates lasting leadership effectiveness growth and performance improvement on the job!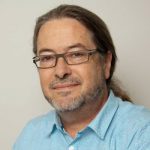 Peter has a down to earth (personal) coaching style, with an ability to listen and jointly seek out what really works combined with a subtitle persistence to make sure I acted on my commitments. He was also there to help during minor crises; He is now at the top of my list of true change artists now. No hype, just honest help.
Grant Nelson - Cloud Marketing Manager, Europe, IBM
The introduction only provides a brief overview of the unique Marshall Goldsmith Stakeholder Centered Coaching program. I can imagine that you have some specific questions and I am happy to answer them! Please do reach out to me: click here and schedule a "virtual coffee" with me.
Watch Marshall Goldsmith and Chris Coffey in conversation about the role of the Stakeholder:
More about leadership
If you would like to read some more about leadership, check this out.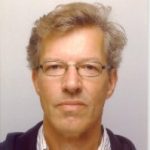 Peter has coached me weekly in the development of a new direction for my business. He is an excellent coach. He asks incisive questions and sets me on to action. This has resulted in focus, speedier development of my business ideas and a direction I'm happy with and probably would not have dared take without Peter's work.
Mark Janssen - Founder 4x4 Discovery Travel