Podcast: Play in new window | Download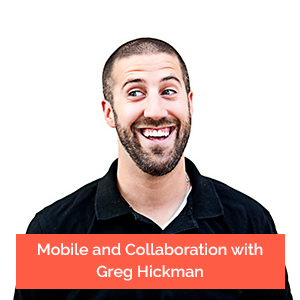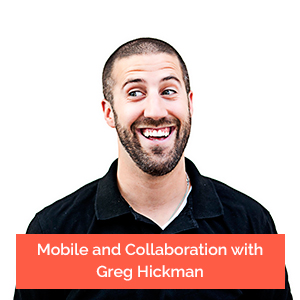 Greg Hickman knows all about mobile marketing and in this episode of the Collaborative Business Podcast he is my guest. In his blog and podcast Greg teaches small businesses about mobile marketing and earlier this week Greg published his latest book on SMS marketing.
Greg explains that for everything you do online the chances are high that it will be read or listened to on a mobile device. That makes that basically everything is or can be mobile. We discuss mobile collaboration and Greg explains how mobile played a role while collaborating with his web developer on his new site.
In this episode you might hear me being a bit surprised that SMS is still a large marketing tool and Greg will explain why this is the case. From a marketing perspective, Greg does not think that SMS will go away soon. It will maybe decline from a peer to peer perspective, but not from a marketing perspective.
Click to tweet: Make sure that you deliver your customers the best experience @gjhickman
Do you use mobile as a collaboration enabler? Please share your experience in the comments below!
---
Books mentioned in this episode:
Connect with Greg Hickman:
Websites: mobilemixed.com and smsmarketinghandbook.com
Twitter: @gjhickman
Subscribe to the Collaborative Business Podcast
Subscribe via iTunes
Subscribe via RSS
---
Previously on The Collaborative Business Podcast:
Click here for a full list of previous episodes
.