"Collaboration is the new competition; those companies that do not collaborate with their suppliers, partners, etc. the way they need to collaborate will be left behind."
With this statement Anoop Nathwani concluded his appearance as my guest in the first episode of 'The Collaborative Business Podcast'.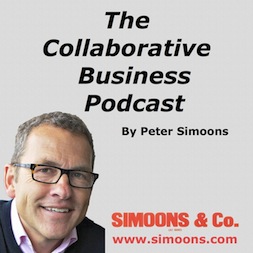 'The Collaborative Business Podcast' will be a bi-weekly audio show, where I will have conversations with experts in the field of collaboration and with business owners and entrepreneurs who have built their businesses thanks to collaborations. The show aims to be an inspirational source for the listeners to provide useful insights to the best ways of working together in business-to-business collaboration. In the conversation with Anoop we talked about collaborative supplier relationships and what both a procurement department and the supplier should do to turn traditional relationships into collaborative supplier relationships.
Stay tuned and keep an eye on this page!
The first episode of the podcast will launch this Wednesday.