Podcast: Play in new window | Download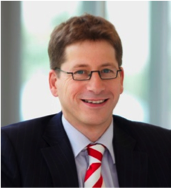 In today's episode I am in conversation with John Bell, who is responsible for strategy and business development in Philips Research. John is also a part-time professor on strategic alliances at the University of Tilburg, focussing on Alliance Strategy & Innovation.
In this episode we hear John explain the broad definition of alliances and we hear him make the link between the selection of an alliance partner and an innovation partner. John is sharing lessons on how Philips as an organization is learning about strategic alliances from their experience and how they ensure to embed it into the people in the organization.
In that perspective John also explains why he feels that smaller companies might be able to learn better from their experiences than large companies. He also explains why it would be good for large companies to establish a central office to capture the learnings and spread those learnings through the organization.
John also drops the quote "If you have seen one alliance you have seen one alliance". He explains how every alliance is different and that even he himself (after establishing over 35 alliances!) is still learning from every new alliance he is involved in.
Download the transcript of this episode
Connect with John Bell
LinkedIn