Podcast: Play in new window | Download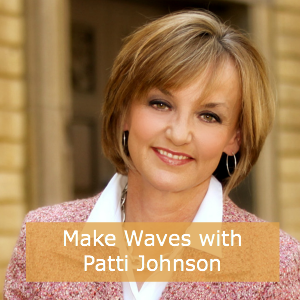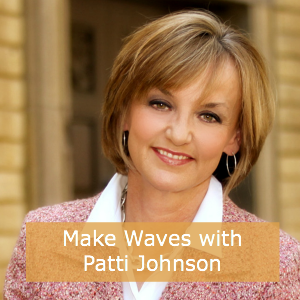 Patti Johnson is a career and workplace expert and the CEO of PeopleResults, a change and organizational development consulting firm she founded in 2004. She is the author of Make Waves: Be the One to Start Change at Work and in Life.
In this episode I am in conversation with Patti about wave makers and collaboration. Wave makers are the people who initiate change, but what can they do without collaboration?
"A wave has momentum. It can move forward by way of other people without you guiding every step. This is possible because it has meaning and purpose."
Tune in to this episode to hear the conversation about business collaboration and wave making and especially how the wave maker is collaborating with others in order to accomplish the change he/she initiates.
---
Books mentioned in this episode:
Connect with Patti Johnson:
Website: pattibjohnson.com
LinkedIn: https://www.linkedin.com/profile/view?id=664106
Twitter: @pattibjohnson
Subscribe to the Collaborative Business Podcast
Subscribe via iTunes
Subscribe via RSS
Subscribe via Stitcher
Click here to leave a review on iTunes
I greatly appreciate your effort to leave a review. These reviews on iTunes help spread the message and help make more people aware of the power of collaboration! Thank you in advance for leaving one!
---
Previously on The Collaborative Business Podcast:
Click here for a full list of previous episodes
.