Podcast: Play in new window | Download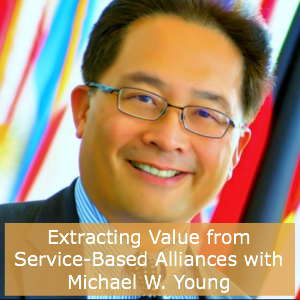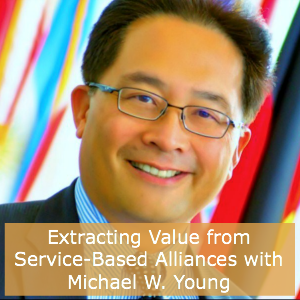 The Life Sciences industry has been challenged over the last decade with increasing regulation, higher costs of development (a new chemical entity often costs over a $Billion to bring to market), and declining rates of innovation.
As it's harder to be successful on their own, the concept of a Fully Integrated Pharmaceutical COmpany (FIPCO) has now become an ecosystem of solid-line and dotted-line collaborating companies, many of which provide processes, data-management, and other services rather than hardgoods / products. Extracting real value and increasing innovation, speed to target, and improved reputation and quality go well beyond the procurement function today.
This conversation with Michael explores an expertise he is helping to evolve in the Alliance Management community.
With over 25 years in commercial roles at some of the most successful pharma, biotech, and CRO companies, the last 8 of which have been invested in collaboration management, Michael speaks from experience and looks ahead at what opportunities are forming for alliance professionals.
His consulting practice, biomedwoRx: Life Sciences Consulting LLC is focused on global commercialization and collaboration management for successful partnerships. His practice is based in San Diego, CA — the SoCal life sciences hub for innovation and convergence with the wireless industry known as "Biotech Beach".
Listen in as Michael and I discuss these topics as well as some key focus imperatives for all alliances.
---
Books mentioned in this episode:
Connect with Michael W. Young:
Website: www.biomedwoRx.com
LinkedIn: www.linkedin.com/profile/view?id=37782567
Subscribe to the Collaborative Business Podcast
Subscribe via iTunes
Subscribe via RSS
Subscribe via Stitcher
Click here to leave a review on iTunes
I greatly appreciate your effort to leave a review. These reviews on iTunes help spread the message and help make more people aware of the power of collaboration! Thank you in advance for leaving one!
---
Previously on The Collaborative Business Podcast:
Click here for a full list of previous episodes
.