Podcast: Play in new window | Download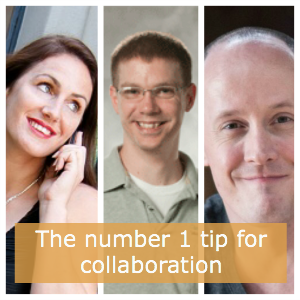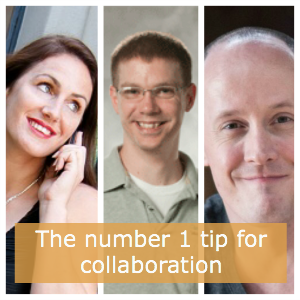 In last week's episode I brought back the number one tips from three senior executives in the corporate world.
This week I am looking back into three earlier episodes again, now with the number 1 tip for collaboration from 3 entrepreneurs. Their advice is a bit more pragmatical and down to earth, but still recognizable to what the corporate executives shared.
Tune in and hear Natalie Sisson, David Bower and Chris Ducker share their number one tip for establishing business collaborations:
When you select a partner don't rely solely on your gut but do a solid selection,
When in conversation with the partner get everything on the table and make sure you know what each of you wants from the other and 
When the partnership is running don't micromanage! 
---
Subscribe to the Collaborative Business Podcast
Subscribe via iTunes
Subscribe via RSS
Subscribe via Stitcher
Click here to leave a review on iTunes
I greatly appreciate your effort to leave a review. These reviews on iTunes help spread the message and help make more people aware of the power of collaboration! Thank you in advance for leaving one!
---
Previously on The Collaborative Business Podcast:
Click here for a full list of previous episodes
.