Podcast: Play in new window | Download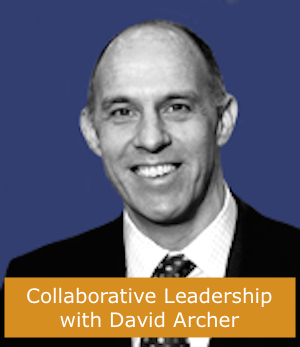 My guest of Today, David Archer, runs a specialist consultancy together with his partner Alex Cameron, with the focus on helping leaders deliver results across boundaries.
David and Alex wrote a book on collaborative leadership and they have built their consulting business on the back of the book.
David looks at business collaboration from a leadership point of view. Collaborative leadership is about those situations where leaders need to deliver across boundaries, where people that are important for the success don't work for you and where you need to accomplish something with elements beyond your control.
In this conversation we dive into how leaders should work with their partners and you will notice that David puts a high emphasis on collaborating at the intersections of relationships.
David shares 3 foundations to a successful collaboration:
Getting the governance right,
Getting the operational processes efficient,
Getting people to behave in a way that builds trust and learning.
Tune in and hear the importance of collaborating at the intersections of relationships, illustrated by some of David's personal experiences.
---
Books mentioned in this episode:
Connect with David Archer:
Website: http://socia.co.uk
LinkedIn group: Collaborative Leadership
Twitter: @socia_ltd
Previously on The Collaborative Business Podcast:
Click here for a full list of previous episodes
.