Podcast: Play in new window | Download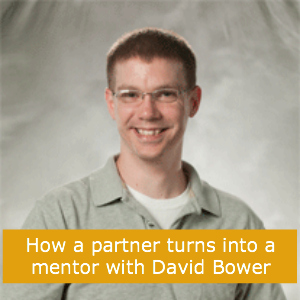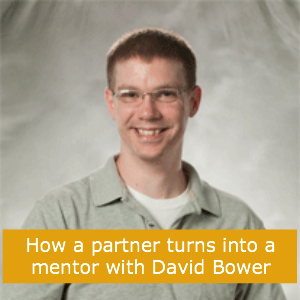 David Bower is the founder of "Our Memories in Motion", a company that offers services to retain your precious memories to later.
Services that transfer old technology video or film format to DVD format and services to create pictures of a precious event into a slideshow.
David started with his business in 2005 and only experienced growth when he approached a potential partner to collaborate.
To his pleasant surprise the partner said yes and turned into a partner and mentor to David. Since that initial partnership, David heard both no and yes from partners he approached.
David feels he could never have been where he is right now with his businesses, if it wasn't for the collaborations with other local businesses he established.
Tune in to episode 23 to listen to David sharing his experiences and showcasing how partnerships are for all type of organizations; to achieve goals they can not achieve alone, regardless whether your organization is a large corporate or a small business.
---
Sponsors for this episode
The 2nd Strategic Alliances and Joint Ventures Forum – May 19 & 20 in London
Connect with David Bower :
Website: http://www.memorabledvd.com
Facebook: https://www.facebook.com/pages/Our-Memories-in-Motion/56466786638
Phone: +1 484 335 3799
Subscribe to the Collaborative Business Podcast
Subscribe via iTunes
Subscribe via RSS
Subscribe via Stitcher
Click here to leave a review on iTunes
I greatly appreciate your effort to leave a review. These reviews on iTunes help spread the message and help make more people aware of the power of collaboration! Thank you in advance for leaving one!
---
Previously on The Collaborative Business Podcast:
Click here for a full list of previous episodes
.