---
In-Company Alliance Masterclass:
The in-company Alliance Masterclass is in an interactive format design so that participants apply best practices and principles to alliance management situations and choose the best course of action in solving a difficult situation. 
During the masterclass, we review concepts and models of alliance management and discuss the case scenarios to draw out the experiential learning from the participants. We will integrate discussion of the actual alliances of the participants where possible. During the preparation of the masterclass, we will determine what alliances are most critical to discuss and what actual lessons from your company can be embedded in the masterclass.
This masterclass is based on the skills and competencies determined by the Association of Strategic Alliance Professionals (ASAP) as critical to the success of collaborative business relationships. The intent of our masterclass is to develop and hone the skills of the participating business professional.
Participant profile
The masterclass is designed for alliance and business managers, who are involved in the [decision making] process of creating and managing alliances. Previous participants included amongst others Directors and VP's of Alliances, General Managers, Operation Managers, Alliance Managers, Marketing Managers and Business Owners.
The Alliance Masterclasses are available for in-house delivery and will be tailored to your company's specific needs.
Key benefits of the alliance masterclass
Understand what an alliance is and where and how creating alliances or partnerships can be used in your organization.
Create a common way of working among the people working with alliances and partnerships.
Learn how to effectively manage alliances and partnerships, how to build trust and stakeholder alignment and how to measure progress.
Build a partner selection criteria model ensuring strategic fit, ability to execute, and creation of value in the partnership.
Pragmatically apply best practices and tools to alliances and partnerships in your own organization.
Refresh your skills before applying for your professional certification examination.
Think about whether you really have set yourself up for success with your alliances. Do all stakeholders follow a clearly defined path? This workshop helps a lot to professionalize the Alliances team and create a common framework for everybody to use.
Tobias Nittel - Director Alliances SAS Institute
Sample outline Alliance Masterclass
This outline is an example of an outline as it can be used for the one day in-house Alliance Masterclass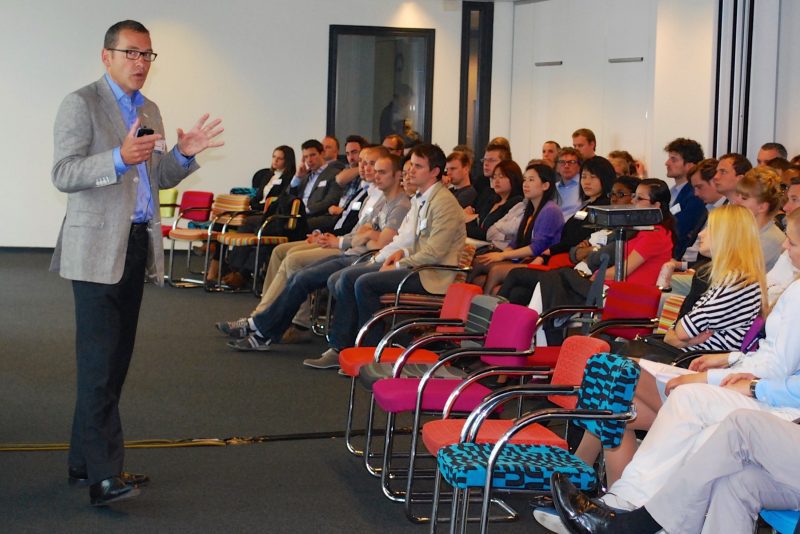 8:30: Welcome and Introductions
– What are Alliances?
– Alliance specific strategy
– Partner analysis and selection
– Building trust & creating value
12:00: Lunch
12:45:
– Operational planning
– Alliance structuring & Governance
– Launching & Management
– Transform, Innovate, Exit
17:45: Closing
This outline covers the full alliance lifecycle; it allows ample room for extensive discussion to dive deeper into those topics that are relevant for the participants. Throughout the day we will not only discuss tools and best practices but especially also culture and behavior, the so-called soft elements of alliances.
More information
For more information, schedule a call with me to discuss how we can tailor an Alliance Masterclass for your company.
Or download the Alliance Masterclass factsheet by leaving your details in the fields below:
Very useful training – makes alliance managers of every level of experience think about how to do things better and with more systematic reflection.
Michael Kaschke - Alliance Director Reckitt Benckiser
I attended the Strategic Alliance training provided by Peter as a preparation for the Association of Strategic Alliance Professionals CA-AM examination. This training was very thorough, highly interactive and provided an excellent basis for my later success in the examination.
Ian Rothery - Managing Director FitchSolutions
I experienced Peter as an excellent and accessible trainer with expertise in alliance management, extremely helpful to trainees and as a gentle and warm person.
Hans Ulrich Reitzel - Associate Consultant Integral